I am looking to have a setup for kids to learn and jump into programming and robotics using EZ-platform.
I started before with RPi club sponsoring and it was good since it is supported by jams and can use other schools RPi curriculums.
I do wonder if we can do the same with EZ-platform .
what is minimal setup that can be used to accommodate 10 kids class?
How many EZB ? Or kits?
Is there server with multiple Vmware or instance to be used?
What is the recommended configuration? Or do we have to use multiple systems ?
Is there a suggested curriculum , approach or can we build such a program?


Yes , Ez-robot is a private held company at the end. But, my idea is to push new generation and who ever likes the new concepts of the future into track and in a more structured way.

I have noticed that you have many talents within the forum community and can work on HW introduction, sensors, scripting and even hand on buildup from house hold items and tools.
Putting few names and sure I may miss so many such as @Rich in scripting, @jstarne1 in hand on experience and probably @robotmaker even with his own special arguments , he has evidently good electronics knowledge. I am sure also , that too many others are there that I did not learn about or simply working silently .

At the same time , I can see too many that likes the idea and have no clue about many of the concepts and on how to move forward .
Thanks for @Dj tutorials,videos and community support, people are moving forward slowly but surely.

This can be useful for all and promoting what we all like most , the EZ platform, that is the common factor that grouped us all together in this forum and not only the robotics or controls concept.

A the end , This is a thought that I wanted to share and appreciate feedback on how can it evolve.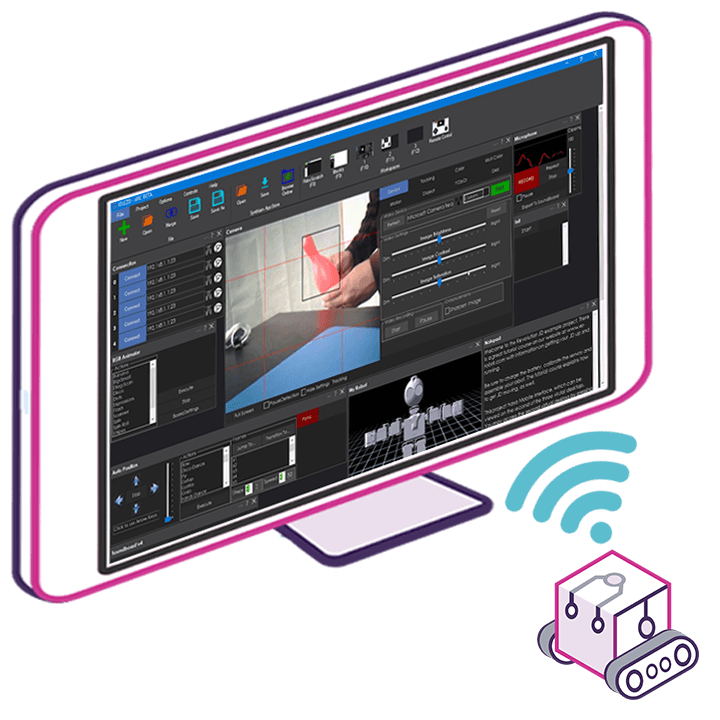 Upgrade to ARC Pro
Your robot can be more than a simple automated machine with the power of ARC Pro!