I had posted about a year ago, about trying to script the blinkM to bend to my will. I have need to get ahold of this little guy but running into the exact same trouble as before. The BlinkM come preloaded with about 18 scripts. The default script plays as soon as it receives power. Now if I start the blinkm controller located in the i2c folder the interface comes up. The only way to control the blinkM is to hit the stop script., which it does and glows whatever color it was on at the time of hitting that button. With the sliders i can control the color of the LED. Now I open up a script and use the i2cwrite, to tell it to goto a color, i.e I2CWrite(0, 0x09, 178,102,255). I can see the script being sent on the blue led on the ezb3, so I know its sending, but the blink, just remains the same color as when I pressed the stop script button on the blinkm control board. Now why not just use the control panel? Because I want to be able to changes the colors over time by calling scripts etc.

Any help to sort this out would be appreciated. If need be I can upload a video of the set up and my issue.

BTW the manual still has the Sendi2c as the command, instead of "write" and needs to be updated.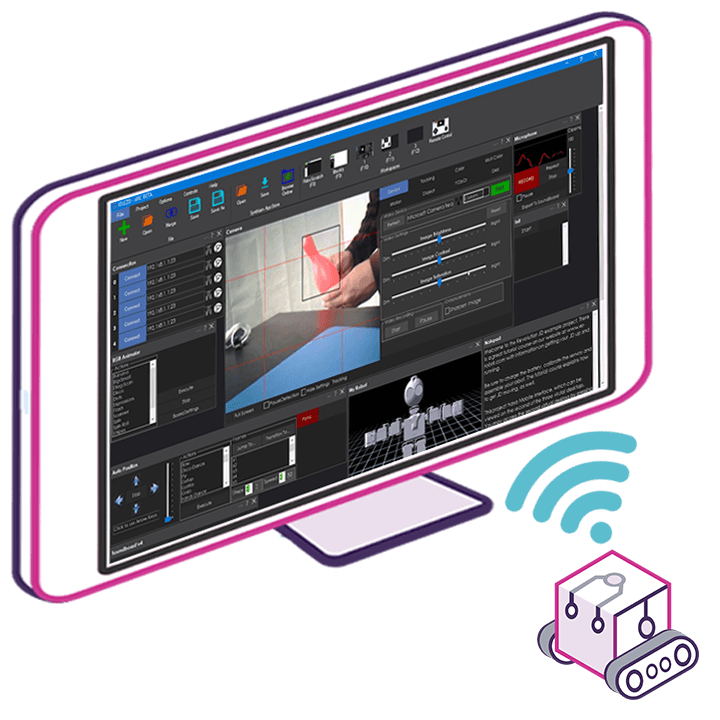 Upgrade to ARC Pro
Your robot can be more than a simple automated machine with the power of ARC Pro!