Hi Folks
Unfortunately Brookshire's documentation on the RAPU is lacking many details. The short section on controlling with serial is fine, if you are connected to a COM serial port with an ancient DB9 straight-through cable (or USB-to-RS232 converter). Pull up RealTerm or similar, set the 19200 baud rate, and power up the RAPU. Console shows the boot up and the command prompt is hot and ready in your terminal window. Commands work exactly like they are shown in the manual.
NOW...
Get that to work with your microcontroller.
Yes, you will need a TTL-to-RS232 converter (5V level).
Yes, you need to code a "serial wrapper".
Yes, you should be able to use the same command in the manual through serial communication from your controller to the RAPU.
It doesn't work!
I have been fighting this for a good long time, love some tips or to hear some success stories.
Here's where I'm at:
I can "see", using a serial monitor window, all commands and boot-up text and an active prompt
Despite using CRLF formatting it trips-up the input commands. For example it will not take in an "a". So if I type in "play" it reads "ply" and reports that it is an unrecognized command.....DUH!
For the record YES, I'm sending 8-bit, no parity, one stop bit at 19200 baud.
Seems like there something else a tiny bit off. For fun I tried shifting the baud rate. No real significant changes from about 19100 to 19300, outside that is gibberish.
Soooo close!
Ideas?
TIA!
Skip to comments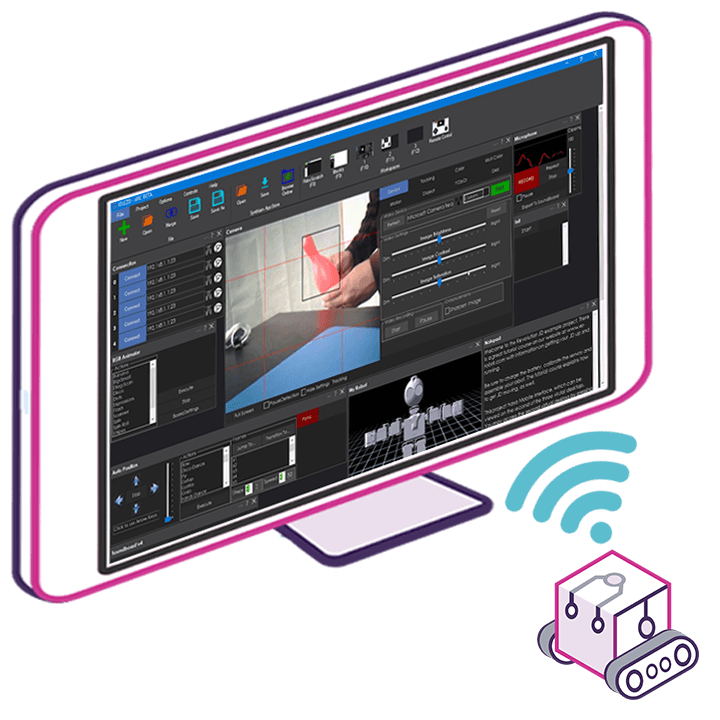 Upgrade to ARC Pro
Discover the limitless potential of robot programming with Synthiam ARC Pro – where innovation and creativity meet seamlessly.