I purchased an Ez-b v4 controller about a month ago to mod an Omnibot 5402 I bought from Ebay. Everything went completely smoothly, with the controller connecting to wifi with no problem and maintaining a stable connection. The robot operated under daily use for the next couple of weeks without a hitch.
Now about a week ago, the controller suddenly began disconnecting sporadically from wifi, forcing a restart of the robot every time (with the robot usually continuing to perform the most recent command and running into a wall). The problem has become worse with every use, with the unit now disconnecting 100% of the time almost immediately after connecting. The robot can barely be used for a minute before disconnecting, and is now basically unusable.
My wifi router is an ASUS RT-N66U which no other device has trouble connecting to. It seems the controller will disconnect regardless of range. I've switched channels repeatedly, and have also several times scanned for channels and forced it to broadcast on one which no other nearby device is using, which doesn't affect the time-to-disconnect.
Nothing has changed with the robot itself since initial install. In addition to the two stock motors, the controller is only running a single hd servo for the head swivel, the v4 camera, and two ultra bright LEDs, powered by a brand new 6v omnibot replacement battery.
I should also mention I don't get any kind of vocal error response from the controller when this happens. The robot just suddenly stops responding to ARC commands and either runs into a wall or keeps spinning around in circles (whatever it was doing last).
Has anyone has this issue, or know what I can do to solve this? Is my controller faulty?
Skip to comments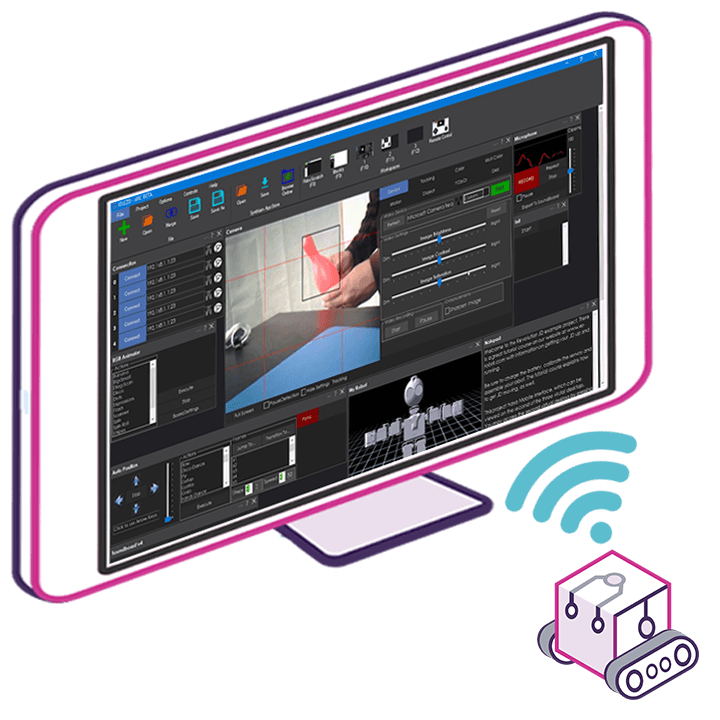 Upgrade to ARC Pro
Unlock the true power of automation and robotics by becoming a proud subscriber of Synthiam ARC Pro.