I have verizon and I pay a hefty bill. My contact is up in July and I'm thinking of jumping ship to another service but I am honestly afraid to. I have great coverage and service with verizon. It have never let me down. My mother lives in a pine forest , 30 minutes from anything and that thing is the only gas station for about an hour. They just, last year, upgraded from an old school party line phone system to one where everyone on their road has their own line and number. (Most places are vacation homes up there so it wasn't that big of a deal.) And I get great service at my moms.

I also go to Put-In-Bay once or twice a summer and I'm usually one of the only people who get service on the island. Unless you've bought your phone in that area. For some reason all of the locals there all have great service. I've done work on the island so I've talked with quite a few of the people that actually live there. So do I want to spend $20-$50 less for a cell plan just to be left with a paper weight in my hand when I really need a phone? I've been very interested in Virgin Mobile but I don't know 1 person with it. People have to be buying them, I just have yet to have met one.

So while I don't do alot of traveling I try to do some "major" traveling once or twice a year. And I do leave my "coverage area" pretty often. Detroit, Put-In-Bay and Cedar Point are all not part of my "area" but I've never been charge for roaming, not even for data. That may just be because verizon has "National Coverage" so unless I leave the US, I'm guessing I'll never get hit with roaming charges.

People will try to tell you that these guys just use this companies towers and signals and service. But I know from experience that, even if it is true, you do not get the same results. Page Plus piggybacks on Verizon and it is nowhere near the same quality of service. I'm paying twice as much for Verizon as I was for Page Plus and it's easily 10 times the service that Page Plus provided. So it's well worth it. It just never hurts to save where you can.

Is there anyone on the forum who lives in the US and travels frequently who could maybe recommend some options? I've met alot of people who've had Boost for years and were very happy with them up until lately. (Peoples text have been getting sent to the wrong people recently. Not sure if it's just my area but all of the people I know who have boos have been facing the same issue.) And my sister (RIP) had Boost and had great service at my moms. (Getting a signal at my mom's is sort of the ultimate cell phone test beyond going to someplace like the un-developed, super forested, areas of like British-Columbia or something) So, I was leaning that way but now I just don't know.

Anyway, my ezb didn't come today so I'm stuck pacing the floors till Monday. I've just gotten alot of good tech advise from these boards I figured I'd get some opinions. Thanks for taking the time to read this. I hope you don't feel it's time wasted.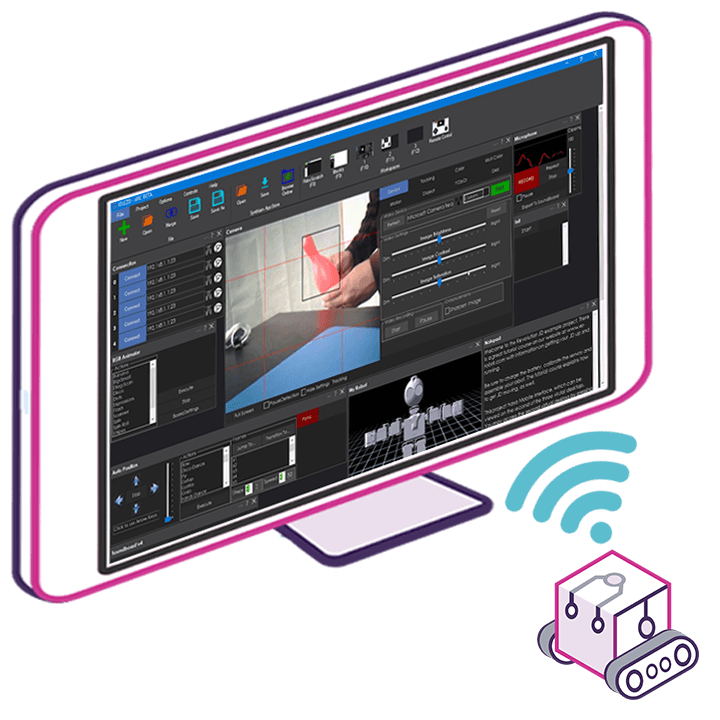 Upgrade to ARC Pro
Synthiam ARC Pro is a cool new tool that will help unleash your creativity with programming robots in just seconds!