Hello, my daughter is in 10th grade stem at a tech school. She is starting a Genius hour project. She choose to build a robot. due to the high cost of robotics i cannot afford to buy all the parts for this. She has a old roboquad and a really old rc truck.
Her theory for this is: Strip RC truck down to chassis. Remove and replace old servo for steering and connect it to EZb. take legs off Roboquad. attach Roboquad to RC chassis. Run two wires to Roboquad head for EZb. Attach Camera ( from Drone ) to RoboQuad head and run wire to EZb. Camera will need to Pan 360deg and tilt up and down. Build or salvage extendable arm to Roboquad back. Program
She has asked me for help with this project. First i need to do this as cheaply as possible. If i buy the EZ B Tiny here are some questions i have. any and all info would be greatly appreciated.
can i use a camera from a small Drone? if so how do i connect it to the EZb
Is there a special servo for steering? ( on the old RC truck )
What type of wireless remote is best and compatible with EZb? we have PS2 and Dreamcast.
Skip to comments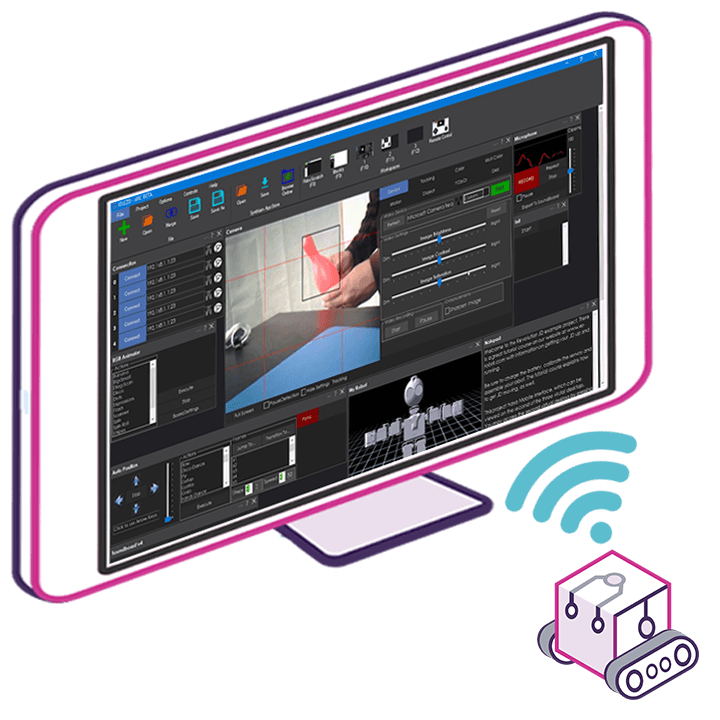 Upgrade to ARC Pro
With ARC Pro, your robot is not just a machine; it's your creative partner in the journey of technological exploration.