Hey folks!
Used to try to build bots when I was a kid. I had a few successes, but mostly kludged up messes. Anyway, my wife bought me a few books because I am now disabled and can't work anymore. Hips and back are degenerating.
I am building a mix of a bot from a few different books, and some of the parts I want to make myself. I want to build the chassis from "How to build a raspberry PI robot" by Donat, but I don't want to use powerwheel wheels. I just think they look really cheap and junky. lol Yes I am picky.
I am thinking of building the wheels out of plywood and hardboard. THe ply for the hub, and the hardboard for the "tire". Hardboard bends really easily with a heat gun so getting the curve will be no problem. I've also came across an idea on how to make a silicone tread for the tire.
I can make this look good and very functional. I can also make any diameter wheel I want as long as the circumference is under 8 feet, so size is definitely not a problem.
Would anyone be interested in pics and video? If so, just let me know.
I was a combat engineer and I have done commercial electric and HVAC for the last 12 years, so I have some pretty good mechanical skills. It won't be a mess anyway. lol
Have a good one!
Skip to comments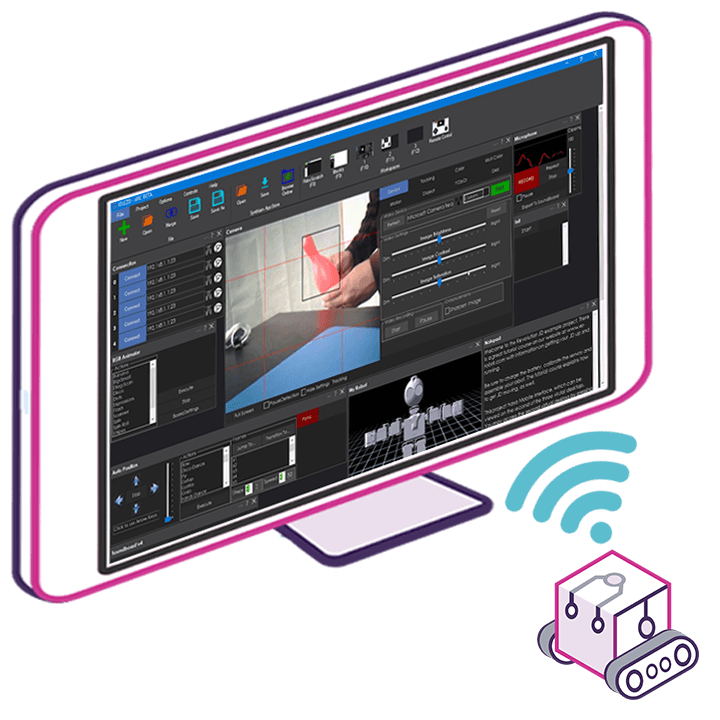 Upgrade to ARC Pro
With Synthiam ARC Pro, you're not just programming a robot; you're shaping the future of automation, one innovative idea at a time.