I'd like to ask the group for some input on what my next software project should be. Here is my list of software project currently:

1.) Automated learning for EZ-Face (to make it easier to train faces during run time)
2.) An Instant Message type chat interface to ARC (this would allow you to chat with ARC and your robot through text chat rather than speech. I invision this used more for children or adults with disabilities.)
3.) A KITT Knight Rider voice screen and data display for ARC (this would display the text-to-speech in a graphic display)
4.) An IronMan Jarvis voice and data display interface for ARC (this would provide a sort of Jarvis themed front end for EZ-Builder)
5.) An Email interface for ARC (so ARC can send and recieve emails with text messages and file attachments)
6.) Weather interface for ARC (so ARC can pull weather data and report on condition)
7.) An Amber Alert feed for ARC (not very practicle, but it might be cool to feed in Amber Alert (A US based child in danager alert system) data to ARC with a possible integration with EZ-Face that on the off chance that your robot spots a missing child, it would recognize them based on the Amber Alert)
8.) Roborealm interface with ARC (Roborealm for $50 really does a lot of neat video processing and hopefully they will integrate an interface for EZ-Robot, but I'd like to make my own until they do because the features in Roborealm I really like are locating a laser, finding the floor, path finding and most importantly Object Recogntion!)

As I work on these, I plan to integrate them with ARC just like I did for EZ-Face and I plan to make them open source, just like EZ-Face.

I would like your input on which ones you'd like to see first and would want to use with your robot.

Thanks!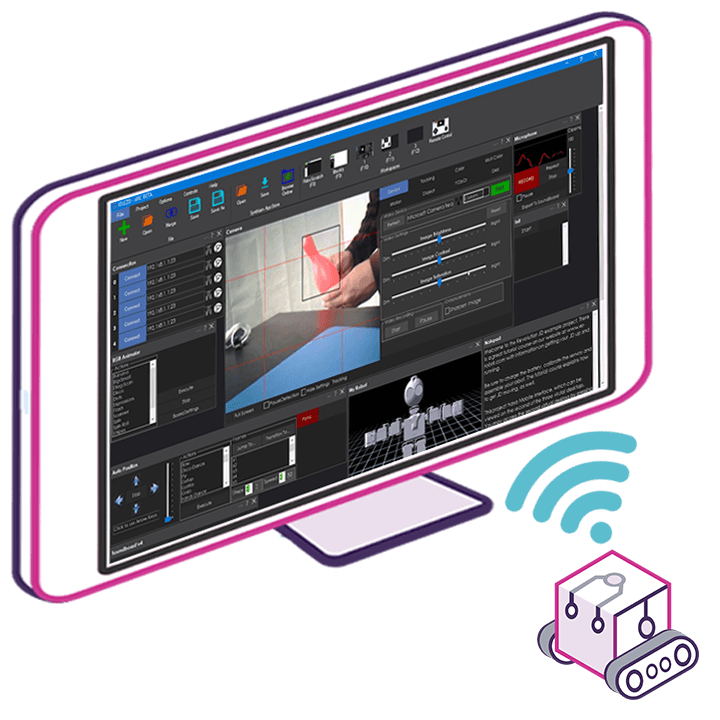 Upgrade to ARC Pro
Synthiam ARC Pro is a cool new tool that will help unleash your creativity with programming robots in just seconds!