Hello!

Since I started with the EZ-Robot controller, it's given me tons of ideas, a whole new outlook on robotics, and seeing what others are doing with the controller is really something!

For years I used to make prototype robots for people as a hobby(nothing special, just proof of concept type stuff) and I had stopped because all of the things of life just got too hectic(kids,wife,job,etc,etc). not too long ago one of those things unfortunately changed for me and now I am what my wife affectionately refers to as "Mr. Mom" and that's still a work in progress and I think it always will be...

Just this week I got in a few robots to work with:

Rad 1.0

Rad 2.0

Omnibot

Both the rad robots are fully functional and the Omnibot just had a bad main battery:

CrackedBattery

The Omnibot does not have any issues, and there was even a cassette tape still in it that still works(what the hec is a cassette tape anyways?)

Long story short I am still trying to decide what I am going to do with the OmniBot(the guy I got it from said it stopped working years ago, and now that it's working I feel kind of guilty hacking it up), but the Rad robots I am working on making the heads pan/tilt among other things.

One of my downfalls is that I couldn't cut a straight line if my life depended on it, and trust me many people have tried, so years back when I was prototyping I had purchased this:

CNC Mill

It can cut up to 14"x14"x14", which I recently got out of storage and has been all setup and still works great. The ideas that come to mind.....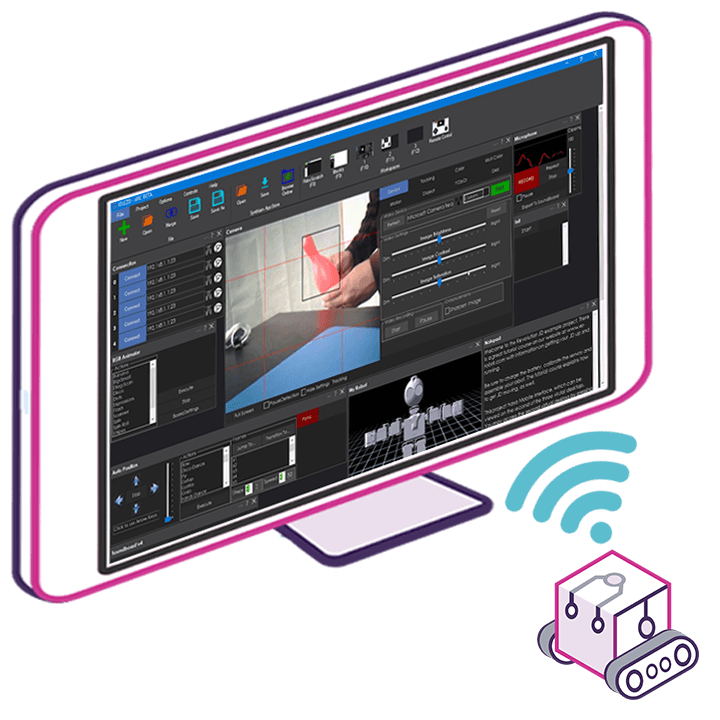 Upgrade to ARC Pro
Your robot can be more than a simple automated machine with the power of ARC Pro!