Lumpy
Canada
Asked — Edited
Hi DJ,
Hope your having fun at Maker Faire.
I finally got my MP3 Trigger in from Sparkfun.
It's up and running.
A question, maybe I'm missing it in ARC or it's not possible.
Is there any command line to set volume for the MP3 Trigger? All I can find is the drop down on the MP3 Trigger control panel. I do not want to run external triggers to control volume.
Would it be possible to add a command line like this to EZ-Script?
MP3TriggerPlayTrack( d0, 38400, 6, 1 )
MP3TriggerPlayTrack( digitalPort, baud, volume, trackNumber ) Plays the specified MP3 track from the MP3 Trigger Shield, sets the volume for that individual track.
and/or
MP3TriggerVolume( d0, 38400, 6 )
MP3TriggerPlayVolume( digitalPort, baud, volume ) Sets MP3 Trigger volume. Range 0-6. 6= Loudest
I'm no programmer and have no idea if this is doable?
I'd like to be able to voice commands to set volume levels.
Eg: Robot Set Volume 4
And also specify volumes for specific tracks.
Let me know id this is doable or not. It would sure be nice to have.
I know your away, so maybe we can discuss when your back.
Cheers!
Kris
Skip to comments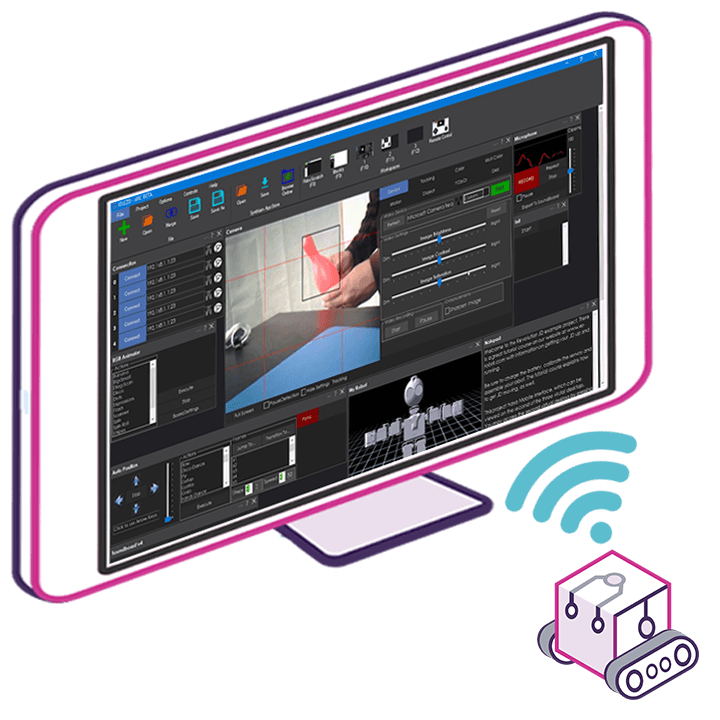 Upgrade to ARC Pro
Experience early access to the latest features and updates. You'll have everything that is needed to unleash your robot's potential.