I created a mobile app project for JD that uses the online JD mobile app configuration. All works well with the process of getting the app downloaded to my iPad. Once loaded, when I hit the Connect button, I get a timeout error. When I look at the Application Log, here is what it contains:
5/11/2016 6:30 PM - Loading: JD - Night of the Arts 5/11/2016 6:30 PM - Camera 0 frames in 736094.18.30.08.8917970. Avg fps: .00 5/11/2016 6:30 PM - Attempting connection on 192.169.1.1 5/11/2016 6:30 PM - Connection Failed: System.TimeoutException: The operation has timed out. at EZ_B.EZB.Connect (Syistem.String hostname) in :0 5/11/2016 6:30 PM - Disconnected
I have no problem connecting to JD using my PC and ARC. I also tried the mobile app after I disconnected JD from ARC and after I disconnected JD from my PC's wifi. The mobile app on my iPad still would not connect. Any thoughts on what might be preventing the mobile app from connecting to JD?
Skip to comments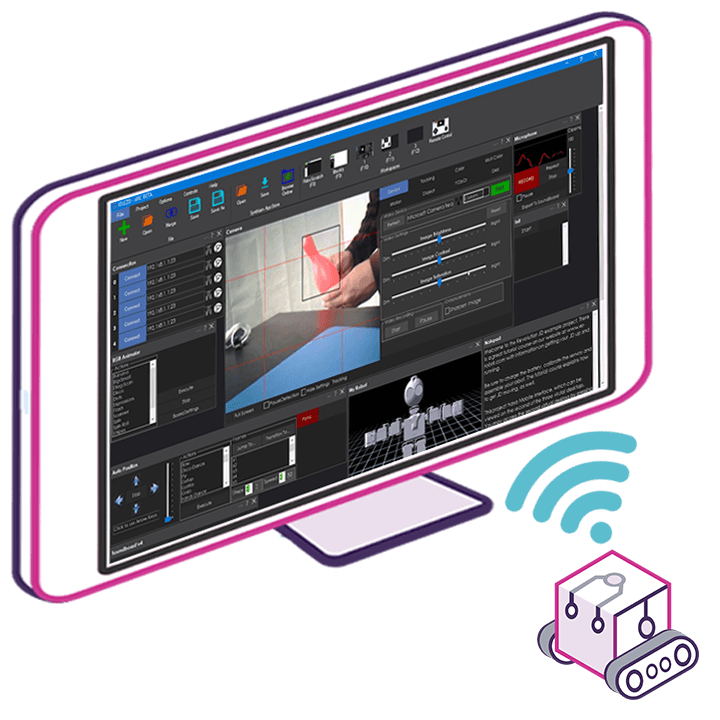 Upgrade to ARC Pro
ARC Pro is your gateway to a community of like-minded robot enthusiasts and professionals, all united by a passion for advanced robot programming.