Yes it is me again, posting about the XBee and camera connection. If you don't already know my issue you can see here. I thought I was just going to use that jpg camera to take pictures and use them to make video for ARC Software. But I found a much more efficient way to send video feed from long distances, if you watch this video here.
Although these aren't the exact parts I am planning to use I am pretty sure I can go about it this way. I am still unsure if i should use audio to usb and connect it to my computer, or have a separate LCD screen to put beside my computer, to use as display.

The reason I have made a forum for this, though, is I want to know if you can connect the EZ-B camera through antenna to a similar transmitter? (might have to wire up an adapter from antenna to AV, unless they exist). I have found a transmitter that is quite small and affordable that can send video and audio as well as a camera with 640x480 that can connect to it. If the EZ-B camera can't connect to the transmitter I will just buy the camera, as for it also has 170 degree viewing angle, and is waterproof.

If anyone else finds a similar problem to the one I had, this would be the best solution, as for the setup will not cost much more than to buy the jpg camera and components.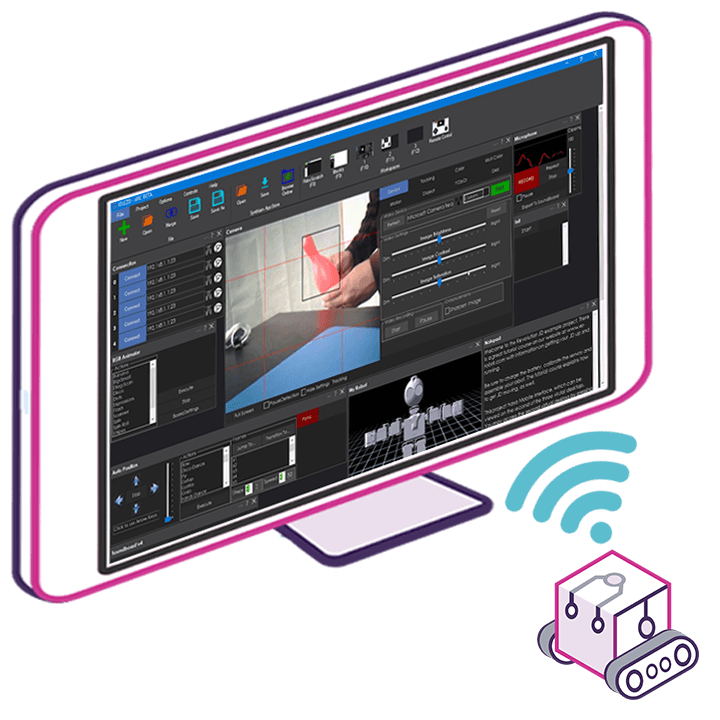 Upgrade to ARC Pro
ARC Pro will give you immediate updates and new features needed to unleash your robot's potential!