So last night, I headed over to Brookstone and picked up a JD, couldn't resist the low price ya know, awesome! Followed the lessons, got the battery charged, and got him up and running in no time.
He's got some nice dance moved there. What got me though was when you first activate him (after the calibration of course) is how all the servos suddenly snap to attention.
He is a bit of a jumper. Ran one of the first dance sequences, and at one point kinda leaped off the table, landed hard too (one of the ankle servos now buzz alot) and one of the actions, the "headstand" I believe, he mostly moves around like he's a drowning swimmer than actually standing on his head. All the other pre-programmed moves are pretty awesome though.
Was amazed at all the pre-programmed actions that were created to make all these moves. I bet that took a painfully long time to create. I want to use JD as a platform to help with programming the arms on my CY, my larger robot.
I think the store still has one of those six legged guys left so the next one to get.
He now stands proudly next to my Wall-E. kudos DJ!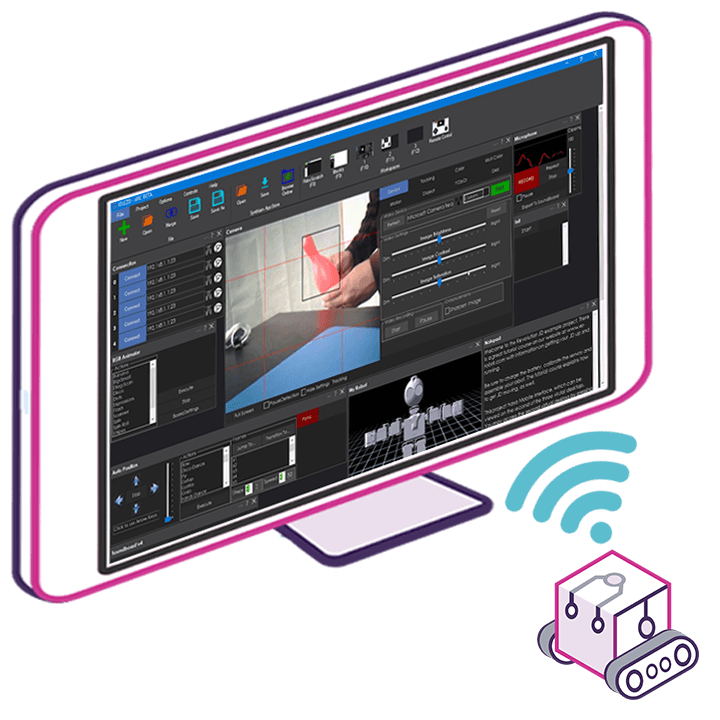 Upgrade to ARC Pro
Your robot can be more than a simple automated machine with the power of ARC Pro!