Hi

Im currently looking into EZ-robot, cause i really love the whole idea of bringing robotics out to everyone.

I've always done a lot of electronics and i work as a programmer .
I worked a lot with the Fez Panda II, Netduino's, and recently got a Beaglebone black as well.

So im used to the, some times painfully long process of "Write code" -> "Deploy to device" -> "hope it works" -> "Debug" -> "Repeat".
And that all the code i do, is actually running on the device.

Now after reading some forums posts, i seem to get the idea that many functions like Video processing (color rec, face rec.) is done on the pc, and not on the board itself. which makes sense since it requires a lot of processing power.

So is it always required to have the robot connected to a device with Ez-Builder, for the robot to work, or have i just misunderstood?

And/or what can you do with the EZ-B "standalone", without connection to ARC vs "connected to ez-builder" ?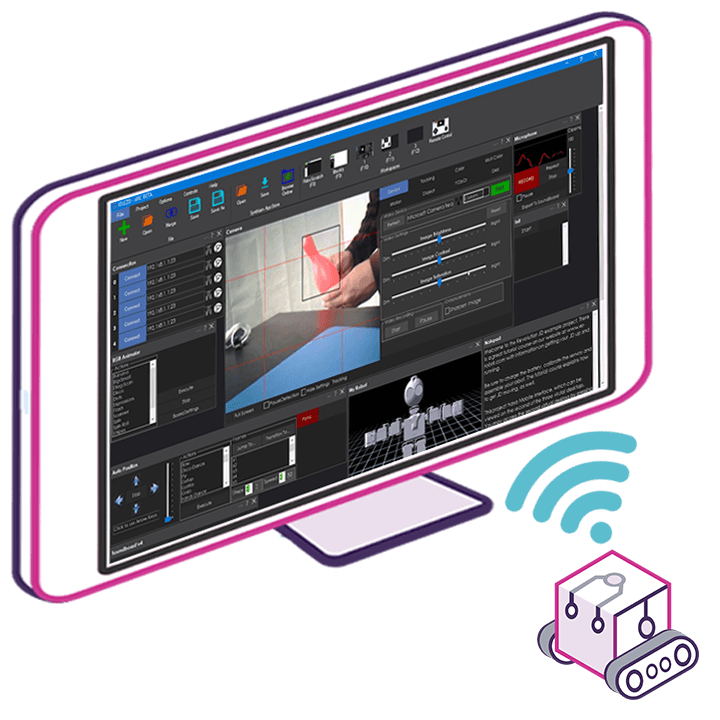 Upgrade to ARC Pro
Get access to the latest features and updates with ARC Pro edition. You'll have everything that's needed to unleash your robot's potential!