i don't know where else to post this, but an ez-b with some expansion options might be usefull to some people i think, so i'm posting this here.

i'm currently having an idea of adding options adding to the ez-b for example: an usb power adapter for the camera, easy fan connector (with pwm option by one of the digital ports, ADC to read the RPM), a selectable psu option, so that users won't be limited by 'just' 5A max, and a low-power module to indicate battery level.

not to forget that an selectable option of wifi input is also much eppreciated since most people (including me) don't know how to connect a wifi module to the ez-b :$

here's an image of which component needs to be connected to what part in my opinion.
corrections and improvements are welcome!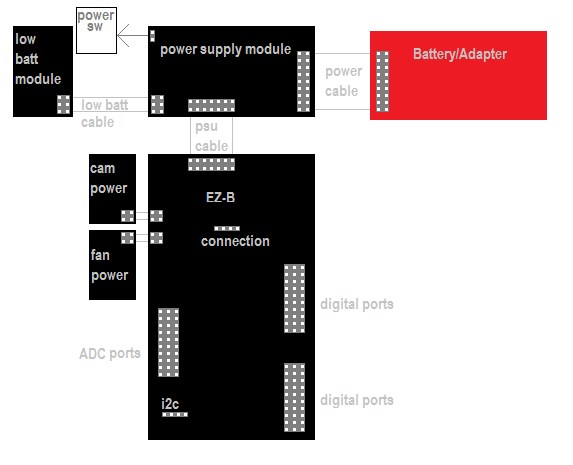 note that this is just an sample image, it indicates what i mean


__________

edit: i just realized this is all possible with a slightly different wiring setup.. ^-^;