Rich
United Kingdom




Asked — Edited
I've searched here and google and found information on I2C but what I think I need is an idiot's guide as it's all a little beyond me to be honest.

Basically I received my LCD today which I thought was Serial but turns out it's I2C with the IIC backpack board (I believe that's the right terminology).

Which I thought would be fine as EZB has it's I2C port but for the life of me I cannot get it to display anything.

The address is 0x27 but that is all I know. When I try the I2CWrite(0,0x27,"Hello World") command in EZ-Script it doesn't display anything. Depending on the text sometimes it will light up other times it will turn off the light. I assume it's not quite that simple?

I've was given the Arduino code for it but that's of little use other than indicating to me that perhaps I need to specify the character positions, backlight status etc.

Is there any idiots guide to this stuff? Or better still, does anyone know how to get the LCD working?

Details are;
Arduino IIC/I2C/TWI 1602 Serial LCD Module Display
It has a backpack board that has YWRobot Arduino LCM1602 IIC V1 on it.

Or, can it be connected to a digital port and sendserial used?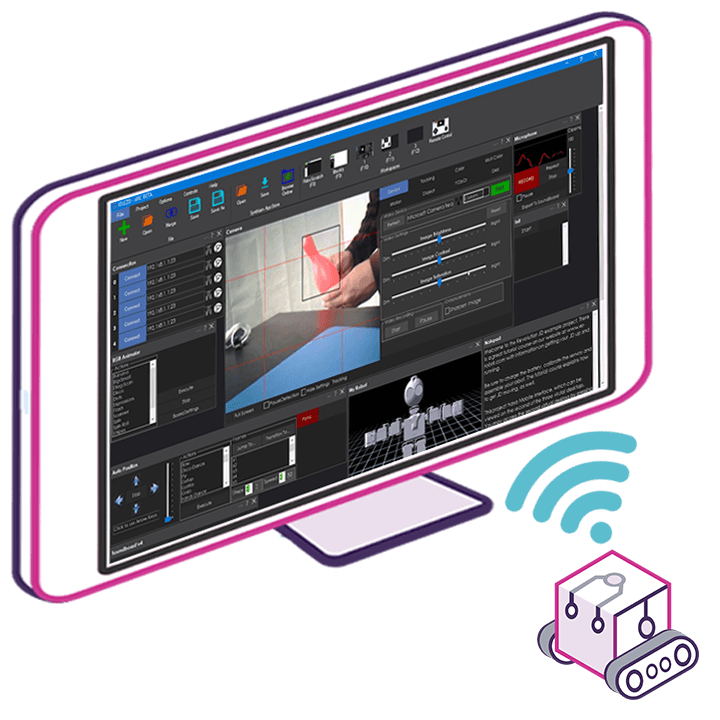 Upgrade to ARC Pro
Your robot can be more than a simple automated machine with the power of ARC Pro!