Can anyone help me.
I am having an issue where I am using a TTL serial board with a Micro USB that is connecting to the EZB instead of the blue tooth.
I am having issues where I am connected and things are all good but then sometime it spontainiously disconnecting or unable to connect.
Sometimes if I switch usb ports it connects but will disconnect really quick.
Here is a brief description of my setup.
EZB v3.5 board
Micro USB to TTL Serial Adapter board
Sabretooth 25 amp Motor Controler setup as serial connected to 2 jazzy scooter wheels (Setup as my Movement panel)
L298 Motor controler setup as Digital on /off controling 2 actuators for the arms.
Power is provided by 2 12v gel batteries connected to a inverter for the adapters (Reason for the adapters is that some of the AV equip needs special power)
new USB Cable
Power to the EZ B is provided from the USB adapter and also a 12v 2A ac adapter.
Blue Tooth Adapter connecting a sony playstation Navigator controler.
As a Note of interest I have had this exact setup other then the playstation controler working in another bot with no issues.
The only difference is that I am using 12v before I supplied 5v to the EZB.
Any Advice would be greatly appreciated.
I need to get this done by Thursday. Thanks as always to the great EZB community
Skip to comments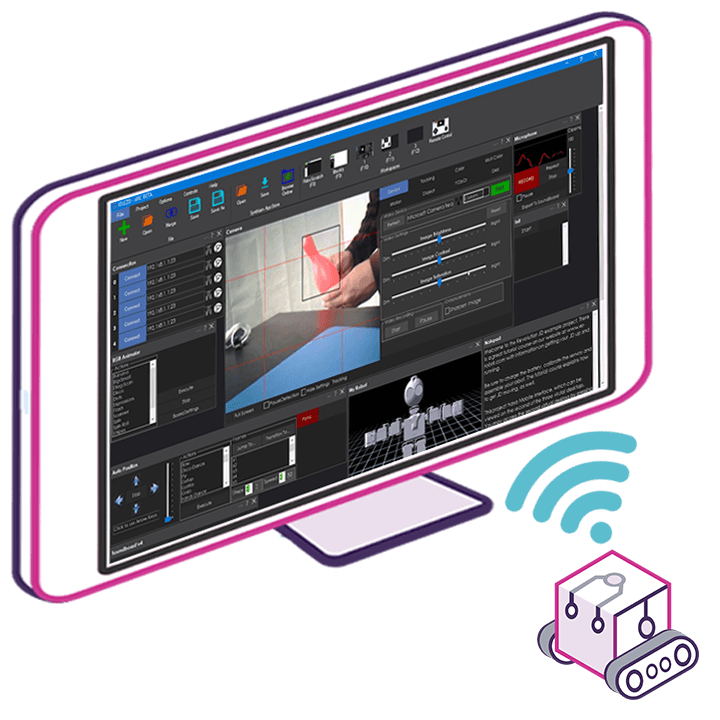 Upgrade to ARC Pro
Discover the limitless potential of robot programming with Synthiam ARC Pro – where innovation and creativity meet seamlessly.