Can the EZB V4/2 connect to a 5G network?
I've been running the four EZBs that are running my robot on 2.4G for a long time now. Sometimes when there's lots going on with my home 2.4G network I get some lag. Most noticeable when I'm using voice recognition and the Bing VR API to control my robot and possible other stuff going around the house. I was thinking about switching over to the 5G band on my dual band router. From what I've read I understand that 5G is faster and less cluttered. However it's not as strong a signal? I'd need to transmit the wifi signal through fiberglass and acrylic where the EZB's reside.
Would I be wasting my time by switching if it is possible? I have lots of data being transmitted to my robot when he really gets rocking along with lots of other demands on my home network. I was hoping to give my robot's wifi signal a less cluttered and stronger signal for all that data to flow. I've already placed my home network's router on a cleaner channel less cluttered channel.
Any suggestions are as usual welcomed.
Skip to comments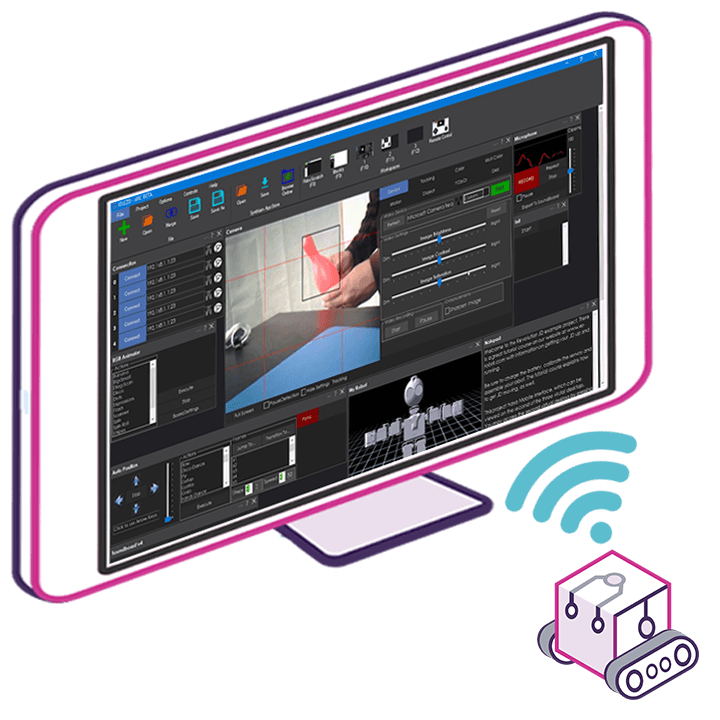 Upgrade to ARC Pro
Unleash your robot's full potential with the cutting-edge features and intuitive programming offered by Synthiam ARC Pro.