My problem is when I connect EZ-B in client mode my wife's WiFi connection goes down.

@thetechguru stated in thread: http://www.ez-robot.com/Community/Forum/Thread?threadId=7722 post #5 that:


Quote:

Although connecting in Client Mode, where the EZ-B connects to your router is probably best, the issue you are probably having is an IP subnet conflict in the wired and wireless networks.

The EZ-B, in AP mode will have an IP address of 192.168.1.1, and will give out addresses to PCs in the range of 192.168.1.2-192.168.1.255

It is likely that your router uses the same range. 192.168.0.1 and 192.168.1.1 are the most common home router IP addresses with 192.168.1.1 being used by 95% of the vendors. You can't have two network interfaces on the same subnet. You can usually easily change this in the DHCP settings of your router to use another range. Anything starting 192.168.x.x is good for home routing (there are two other ranges, 10.x.x.x and 172.16.x.x through 172.31.x.x you could use as well).


I have an ATT supplied 2 Wire 3801HGV router.
I logged on to the routers URL and got the Gateway information/configuration pages.

This note from the 2wire/3801hgv/manual-1320.pdf:

[quote]By default, the gateway uses the 192.168.1.0/255.255.0.0 IP address range. You can select from two additional IP address ranges, or configure the network settings manually. When you select either of them, the LAN clients are assigned IP addresses within the specified range.
Note You should manually configure these settings ONLY if you thoroughly understand IP internetworking. An incorrect configuration can cause unpredictable results.[//quote]
seems to indicate that changing the ip address is not a good thing to do.

What ip address(s) should I use and how should I change it/them so my system does not crash or nodes disconnect?

Any advice will be most welcome.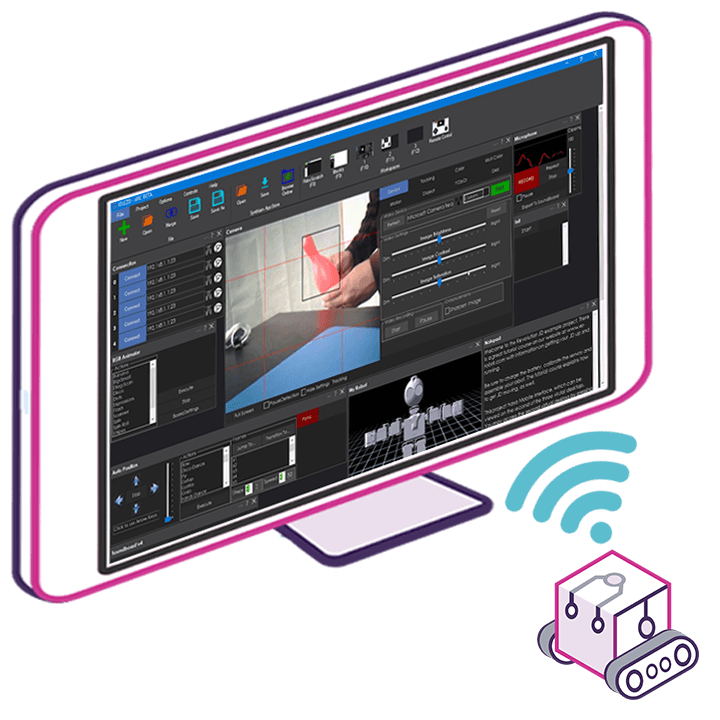 Upgrade to ARC Pro
Your robot can be more than a simple automated machine with the power of ARC Pro!