Hi all.
I saw the video of the 'real walle' and decided that I needed one!!
So last christmas I bought myself a Wall-E and a EzB kit. And as a newbie it took me months before I pulled Wall-E apart. It took me a while longer to order all my parts - cos I needed ALL of my parts before I began
(did i mention i'm a newbie?! lols!)
In the last month I've tried to connect my board to my laptop (its only taken me 4 months to finally do it!) - I'm running Windows 7 with a bluetooth adapter. The board pairs with the laptop fine but when I start the program and press connect, it connects for like 2 seconds then a pop up windows comes up telling me its not connected and the small light goes back to blinking at me. stress
And I'm completely clueless... help
I've tried to rechargeable batteries first then loaded newly bought batteries. The BF then told me to use a power supply (only 2amp - have no idea if that's enough? - the fuse didn't blow so I assume that's good sign.). I've tried two other computers/laptops and same results?
Any suggestions to what I'm doing wrong? (I thought this would be an easy project but I can't even get it connected stress )
Skip to comments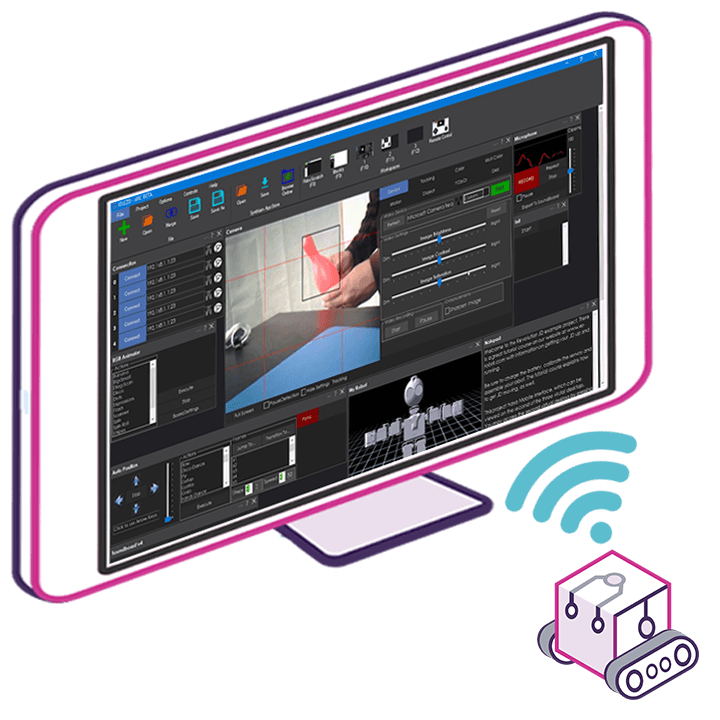 Upgrade to ARC Pro
Unleash your creativity with the power of easy robot programming using Synthiam ARC Pro