I am building my robot by starting with an Arlo base. I am using the new DHB-10 drive board that takes the place of the HB25 drives. The board accepts serial commands on what is label CH1. The board has it's own processor and is pre loaded firmware commands that can be issued by its serial port.

I want to issue these commands from my EZB4/2. I am powering the EZB from the 6.5vdc regulated power provided by the parallax power distribution board. The DHB-10 board receives 12 VDC from the same source. They should have a common ground.

I did the following:
1. Ran wire from port 0 on the EZB to channel 1 on the DHB-10. On the DHB-10 end only the signal and ground are used.

2. I wrote a script as follows:
SendSerial(do,115200,"GOSPD 20000 20000")

3. The EZB ran the script successfully

4. The DHB reacted. It has a status light for each motor that flashes until it detects a received command.

5. The motors did not respond.

I would appreciate any comments on what I did wrong and to know if someone else has done this.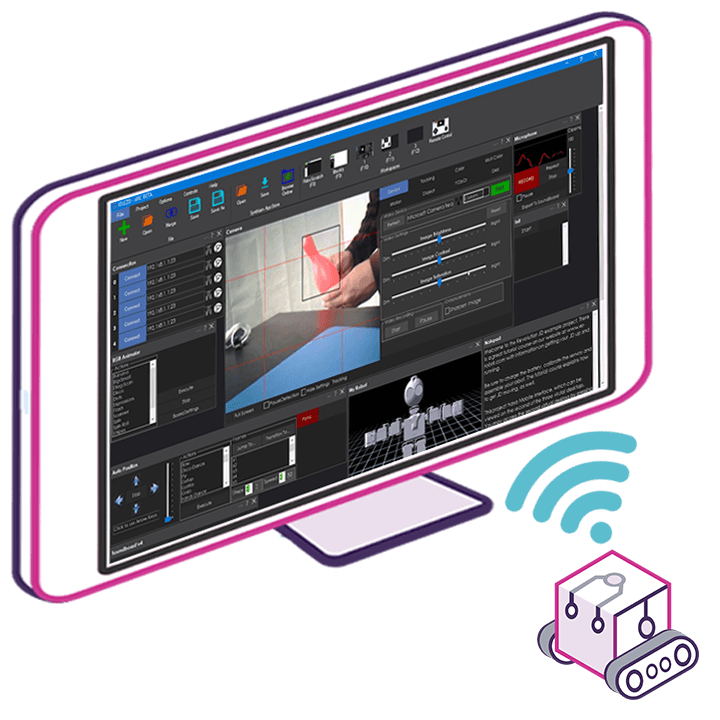 Upgrade to ARC Pro
Become a Synthiam ARC Pro subscriber to unleash the power of easy and powerful robot programming