Hey guys,
I haven't been super active in the forums lately so I wanted to say hello to the fantastic EZ community. There have been a lot of good threads with tons of information. I've enjoyed reading them. Thanks to everyone for sharing.

I haven't touched my robot for a few weeks. (I made so poor engineering decisions and got flustered. I think that will be the next topic I absorb.) And not much the past month or so. Most of my time has been devoted to creating a stable revenue stream. Or in lay mans terms, finding a job.

I did happen to acquire the "Getting started with Arduino Kit" a week ago. And I have to say I enjoyed it. I'm definitely not jumping ship because while I enjoyed it, and I'll explain why shortly, it really made me appreciate the EZ Robot system so much more.

Why I enjoyed the Arduino kit? I guess my answer is because it wasn't as easy as EZ. I really wanted to know more about circuits and basics of electronics so I could understand it all better. I found the book for the kit as well as the Arduino Cookbook online for free with lot's of walk throughs and stuff.

I liked the one pin method for the learning experience. It was also one of the things that made me appreciate EZ more. It was fun but it also showed me one way the EZB has much more potential. Also if I were to blow the Uno up it's cheap and and I can just go to Radio Shack and get a new one. I was very afraid to experiment with my EZB. (I did loose 2 small speakers due to some late night drunken tinkering
)

After spending a day or two with the GSWAK book I moved onto the Cookbook and I'm about 75% through it. I learned a ton of stuff and now that I've had a chance to experiment with the basics, I feel more comfortable with my EZB as well. I personally am for the better from the experience.

While I enjoyed the coding and such it once again made me appreciate the EZ. It was cool to learn it all but EZ really simplifies some of the heavily used tasks. Servos and movement are just one great example.

I guess the best part for me was I was able to learn a lot about basic electronics and/as it applied to microcontrollers (MCs) so I related to it real well. It was nice to have it all in PDF/book format. Hopefully I won't have to ask as many questions now


If you're like me and robotics got you into electronics and, you want to learn more about electronics and MCs, google the Getting Started with Arduino Kit book and Arduino Cookbook. Even just reading through them is very helpful.

Then you'll appreciate your EZB even more. I know I do and I can't wait to start my next project. I'm still flustered with the one I was working on but Technopro started that cool R2 thread and I think I'm going to move onto something like that. Who doesn't want their own droid? It'll be a few weeks before I start but I'll keep you all posted.

Feel free to comment. Thanks for reading. You all are awesome.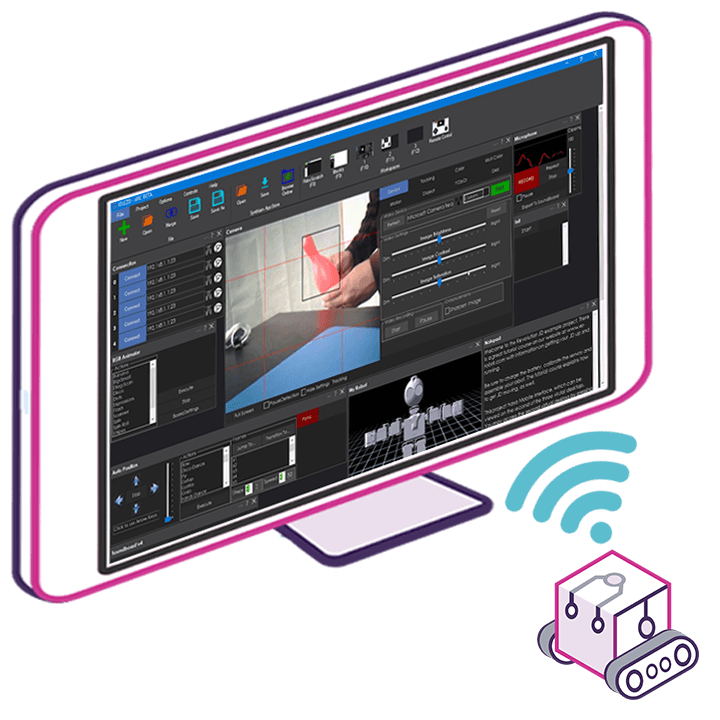 Upgrade to ARC Pro
Harnessing the power of ARC Pro, your robot can be more than just a simple automated machine.
Based on your post activity, we found some content that may be interesting to you. Explore these other tutorials and community conversations.