yuckoz
Netherlands
Asked — Edited
Hey everybody!

First of all, I am amazed by how good your software works! I've been searching for software to use in a project for my university and ARC is by far the most promising software i've found.

So I have a few questions that i'd hoped you guys could help me with.
For a project on my university me and a few fellow students want to use a drone to help people navigate within the school.
To do this we are using a Parrot AR 2 drone, together with (hopefully) EZ-Builder.
We have played with ARC for a bit to try and understand how the software really works. This went well until the point that we have to make the drone fly autonomously, why autonomously you might think? We want the drone to be able to fly to a given location within the school, by itself, without any user interaction whatshowever AND without crashing or being a hazard to people.
This is where we run into trouble.
We got the drone to perform a script, but for it to fly autonomously we need the drone to recognize 'danger' being people (automatic ascending) and close proximity to walls (automatic centering in hallways). Do you guys think this is possible to do with EZ-Builder, and if so, can you give us a push in the right direction?

Besides this; is it possible to combine different functionality of EZ-builder? For example, let the drone perform a script, while using the camera to make sure it doesn't hit anything, give a led signal when the destination has been reached and then fly back to the starting point?

Im very curious what you guys think about this and if somebody is willing to help us out a bit


Lets end this post with another (small) question!:
After I connect to the drone in EZ-builder, and let it take off using my keyboard and then land again, the drone won't respond to any scripts I send to it, it will only listen to my keyboard and I have to reset the connection for it to execute scripts again, is there a way to fix this, so to make the drone respond to everything I tell it to do?

Sorry for the long post!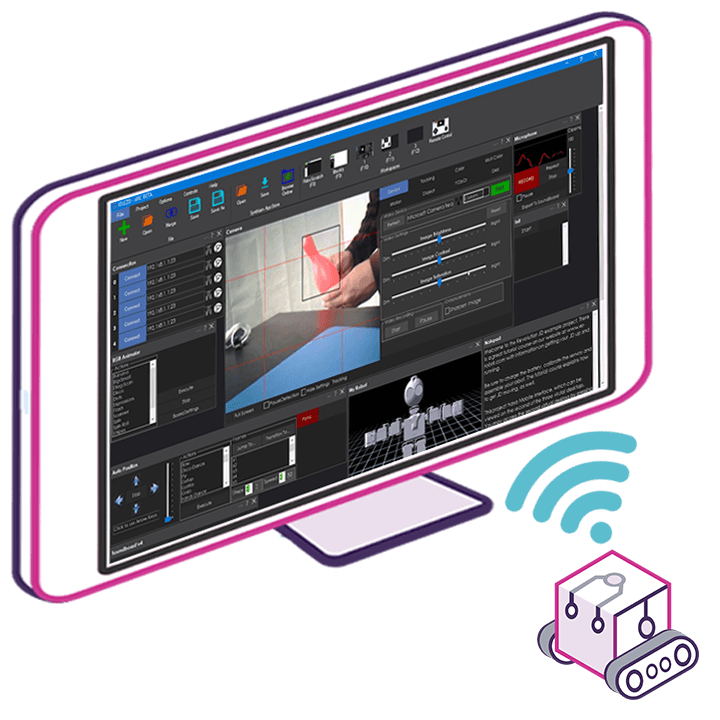 Upgrade to ARC Pro
Synthiam ARC Pro is a cool new tool that will help unleash your creativity with programming robots in just seconds!
Based on your post activity, we found some content that may be interesting to you. Explore these other tutorials and community conversations.