Hi all,
I just got my third EZB board installed in the brain of my B9 and hooked up to everything. On it's own it works great and I thought everything was going nice when I noticed a problem with the scripts I wrote in EZ Script. They were not running perfectly like before. The scripts effected when I connect to ANY board as the 3rd board are mainly the ones that get ADC values from Potentiometers that send back position feedback. I use this info to tell the script to stop the motor when a set variable is reached. (I use an H-bridge and DC motor to turn the waist and radar section that's mounted on a Lazy Susan and gear sets).
Before I was able to have the waist or radar section rotate and stop pretty much spot on my set variable and read from the pot. Now when I connect to any board as the 3rd board the rotation will shoot way past my set value or even seem to ignore it. The result is that the rotation till either go past and hit my limit switches or if it's trying to find center it will just rock back and forth till I stop it.
I don't know if my computer is to slow to handle 3 board connections, there is a problem with the Bluetooth connection or there is a bug in the software. Oddly, everything works great till I connect to a third EZB board. Then ARC seems to have trouble seeing the ACD value till it's too last and the reading is past my set variable.
I hope this makes sense. I'll attach a copy of my project and a video. Any input or help is welcomed.
B9 Robot Project: B9RobotControl.EZB
Here's the vid. It's over 8 min. Hope it's not too long:
Skip to comments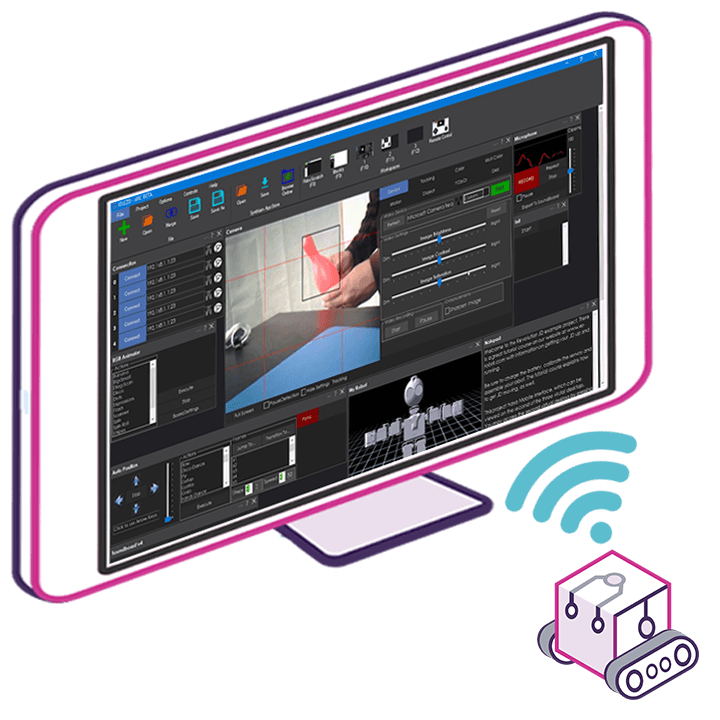 Upgrade to ARC Pro
Don't limit your robot's potential – subscribe to ARC Pro and transform it into a dynamic, intelligent machine.