The requirements for such a skill as I see it would be as follows:
1.  Have a configuration for the FOV, resolution, location and orientation of 1 or more camera-like devices that return arrays of data representing pixels.  These devices could be one or more of the following:
a.  2D Greyscale and 2D Color Cameras
c.  3D Depth Cameras
d.  2D Thermal Array Sensors
2.  Accept arrays at runtime representing the pixel data from all the devices through an API, and orientation updates if any for cameras on servos.
3.  Provide an API to be able to retrieve (query) subsets of the aggregated data as required in an efficient way.  An example...query for the box of data in a given area, depth range, temperature range, and/or even a color range.
There are many use cases for a feature like this for obstacle avoidance, object detection, mapping, displays, conversation, question answering, etc.  If anyone wants to collaborate with me on this and related ideas, feel free to contact me via my email.  Thanks.
Want to see this feature happen? Like it to increase the score.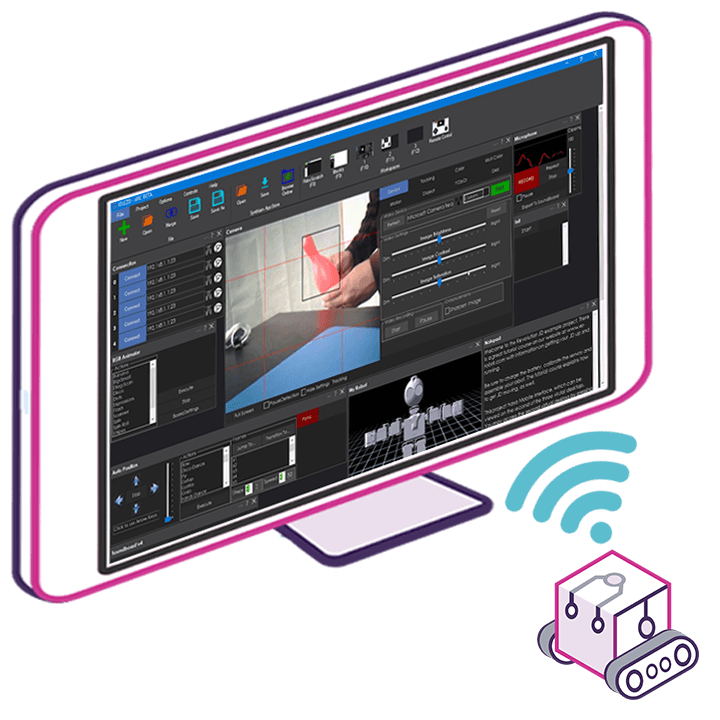 Upgrade to ARC Pro
Harnessing the power of ARC Pro, your robot can be more than just a simple automated machine.