(Autonomous Robot Control Software)
Make robots with the easiest robot programming software. Experience user-friendly features that make any robot easy to program.
Change Release Notes
- faster loading of mobile interface objects
- rendering of objects across multiple screen resolutions is faster when executing layout
- cheatsheet populates faster which makes loading the script edit window faster
- file open dialog loads project list faster
- more reliable video capture driver that keeps better reference to the image data memory location for each frame
- camera vision engine that shares frame memory across display canvases
-
plugin
configuration has a script helper class to store scripts rather then having to manually create storage entries
- deeper error logging of script executor
- fix for only one item displaying when opening from cloud
- display version information about plugins when push question mark
- remove avi recording framerate option because we use the current FPS of the camera
- don't allow recording until the fps is set
- additional cross thread protection when rendering video stream to screen canvas
- check for updating doesn't delay project loading with no internet connection
- Lock painting the camera canvas to prevent cross thread conflict when new frame is being loaded. Solves an issue with raspberry pi camera feed
- larger image buffer
- allocate buffer capacity ahead of time for more efficient memory management
- prevent exception when checking new version
- bring control to front of other windows when title bar is selected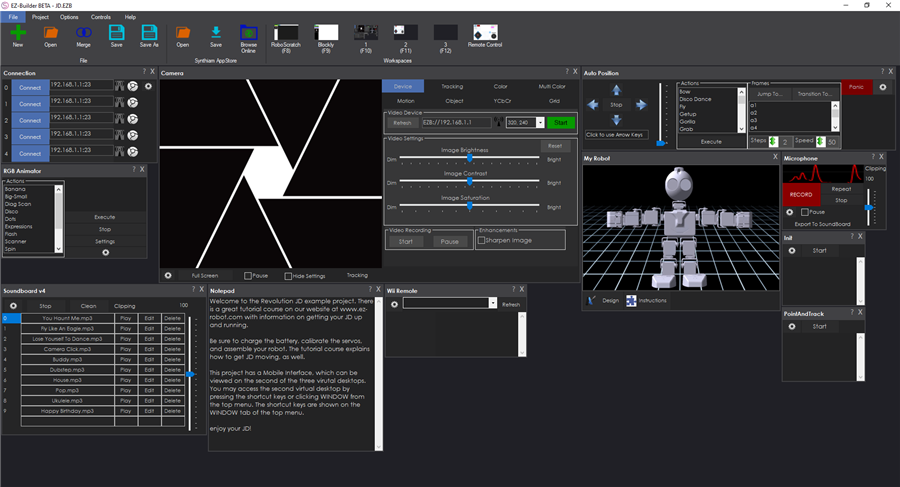 ARC Downloads
Teams FREE
Free
Includes a free 3rd party plugin robot skill per project
Community support
Free with trial limitations
For schools, personal use & organizations. This edition is updated every 6-12 months.
Early Access
Only $8.99/mo
2 or more PCs simultaneously
Includes unlimited skills
Premium support
And much more
Experience the latest features and bug fixes weekly. A Pro subscription is required to use this edition.
Runtime FREE
Free
Load and run any ARC project
Operates in read-only mode
Unlimited robot skills
Early access fixes & features
Have you finished programming your robot? Use this to run existing ARC projects for free*.
Minimum requirements are Windows 10 or higher with 2+gb ram and 500+MB free space.
Teams known-issues can be viewed by clicking here.
Get more information about each ARC edition by clicking here.
See what's new in the latest versions with Release notes.
Compare Editions
Feature
ARC Teams

FREE

ARC

PRO

Get ARC for Free
View Plans
Usage
Personal
DIY
Education
Personal
DIY
Education
Business
Premium support
$14.99/ticket


(optional)

✓

1 request/month


($9.99 for additional requests)

Feature requests

✓

Yes
Early access to new features & fixes

✓

Yes
Simultaneous microcontroller connections*
1

✓

255
Robot skills*
20

✓

Unlimited
Skill Store plugins*
1

✓

Unlimited
Cognitive services usage**
10/day

✓

6,000/day
Auto-positions gait actions*
40

✓

Unlimited
Speech recongition phrases*
10

✓

Unlimited
Camera devices*
1

✓

Unlimited
Vision resolution
max 320x240

✓

Unlimited
Interface builder*
2

✓

Unlimited
Cloud project size

✓

128 MB
Cloud project revision history

✓

Yes
Create Exosphere requests

✓

50/month
Exosphere API access
Contact Us
Volume license discounts
Contact Us
Get ARC for Free
View Plans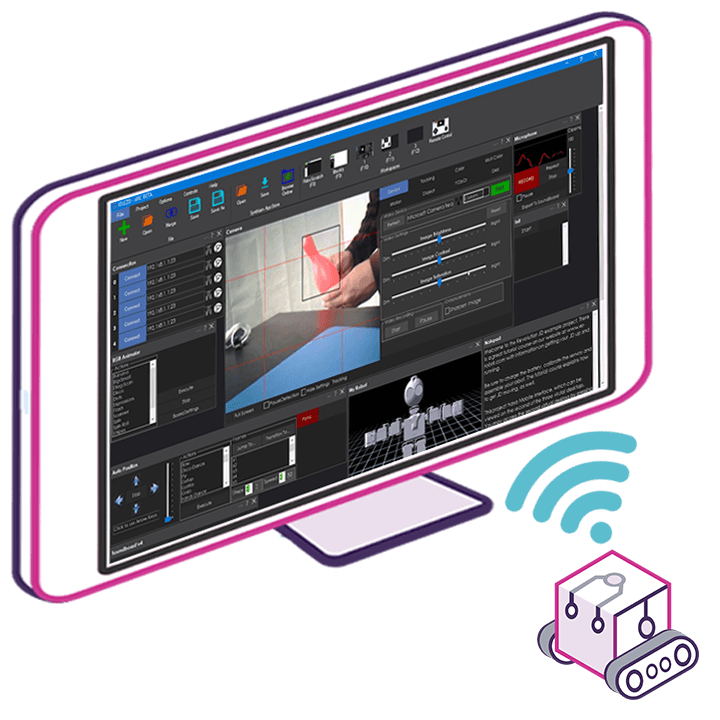 Upgrade to ARC Pro
Synthiam ARC Pro is a cool new tool that will help unleash your creativity with programming robots in just seconds!