I have used my JD robot with my Android device without issue in the past, but today when I make the connection to the EZ-B wifi and enter the IP address 192.168.1.1:23 I get a connection and the servos initialize to their profile position, but by the time I go back to the JD control screen the connection is lost. I can continue to see the live camera view but cannot control JD. The log shows that the connection timed out. (See attached screen shot of app log)
I have tried resetting EZ-Bv4 controller and have uninstalled and reinstalled the android app and updated the JD robot app to make sure I have most current version. I am using a Samsung note 5 running 6.0.1 and also tried my old HTC thunderbolt running 4.2 with the same result.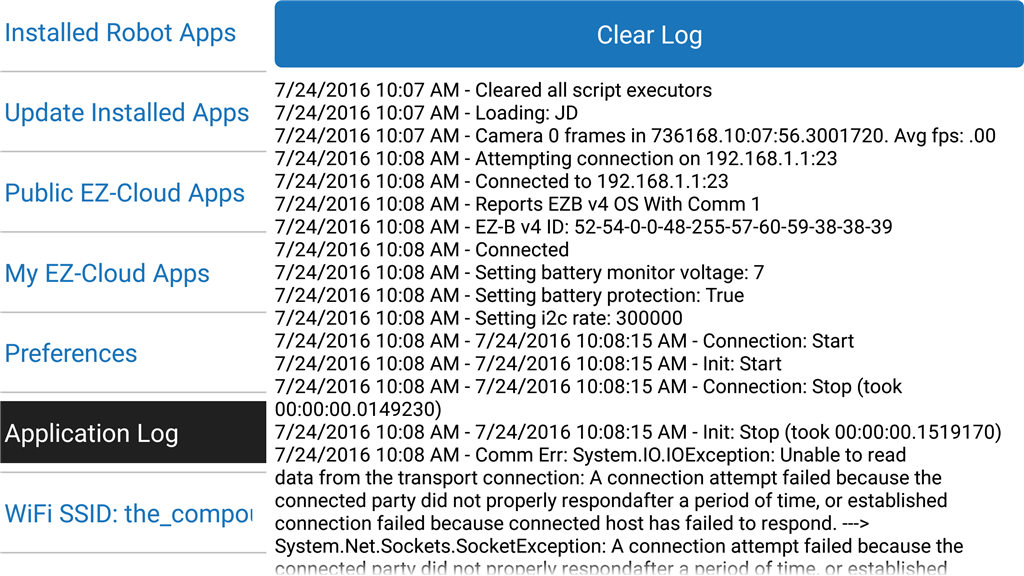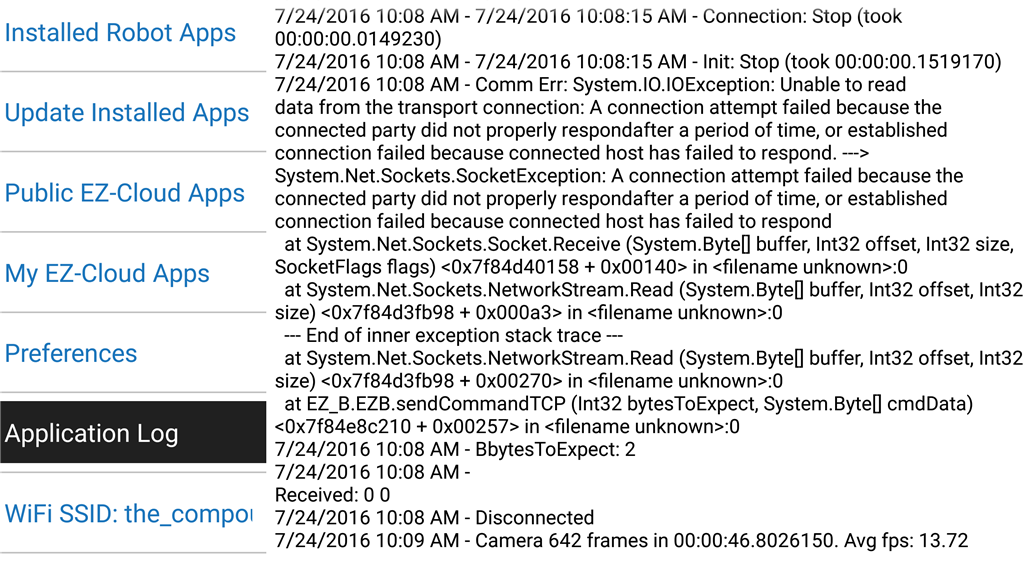 App log screenshot2

App log screenshot1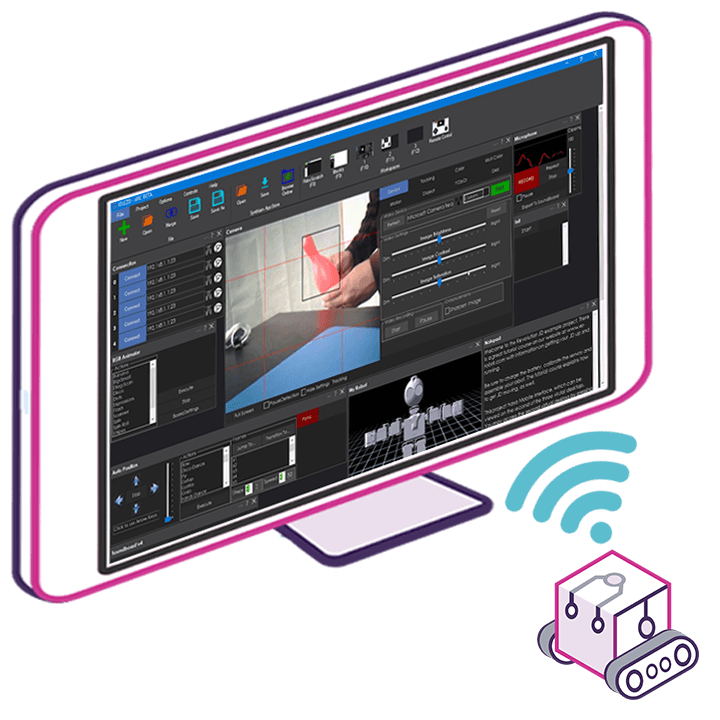 Upgrade to ARC Pro
Your robot can be more than a simple automated machine with the power of ARC Pro!