Saturday, 16 February 2013
Good Morning EZ-SDK C# Coders !
 Early this morning I downloaded and successfully installed Microsoft Visual Studio Express (The Free Version) from the Microsoft Website:

http://www.microsoft.com/visualstudio/eng#downloads.
 On the first Click of Tutorial 19 - Roomba.csproj, the project loaded and started showing me things that I have never seen before.

 I feel like a Head-Start-Student, "1 and 1 is 2, 2 and 3 is 4; What's a 4 ?"

 What is the FileName of the Graphic used for the Roomba Custom Movement Panel, and is it present in this release of EZ-SDK ?

 Is anyone available to do C# Tutoring via TeamViewer 7, or UltraVNC ?

Thank You All, & Best Wishes From Phoenix,
DougPope@cox.net, 602-246-1246(H)
P.S. I am still trying to purchase a Full Set of OSMO's, Both 400 & 500 Series for our local Washington High School Robotics Club ?
Skip to comments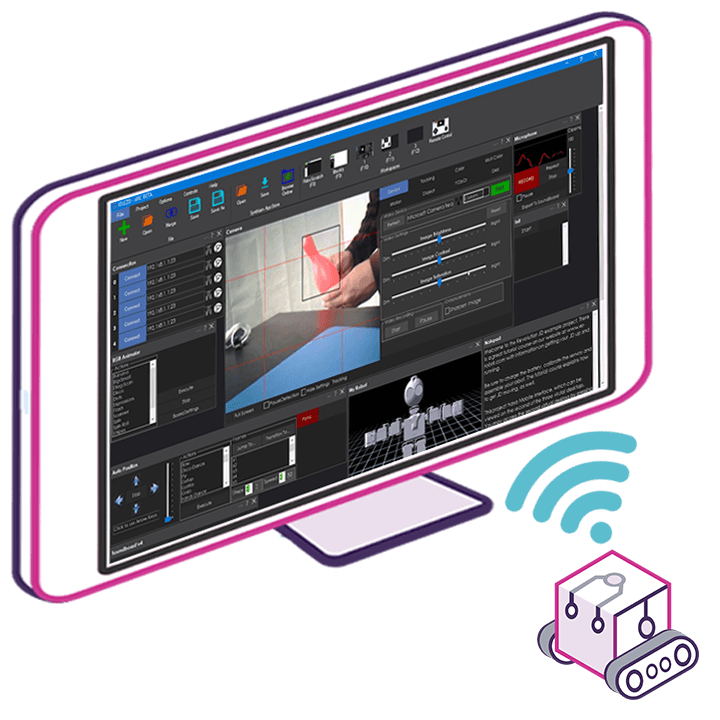 Upgrade to ARC Pro
With Synthiam ARC Pro, you're not just programming a robot; you're shaping the future of automation, one innovative idea at a time.