Steve G
United Kingdom

Asked — Edited
I've been having a fun evening trying out the cognitive service plugins this evening for the first time, and I have been trying the Bing Speech Rec plugin with the Pandorabot control which works great. But have a question about the Bing Speech Rec plugin.

I started a thread a few months back asking for help with the EZ-Robot Speech Recognition and Pandorabot controls as the both didn't, and still don't work (specifically the speech recognition part) with the laptop I'm using (not an EZ-Robot issue, but an issue with the laptop itself)...

So, similar to the Bing Speech Rec plugin working with the Pandorabot control where it uses the ControlCommand("PandoraBot", SetPhrase, $BingSpeech) variable, I was wondering if there was a way I could use the Bing Speech Rec plugin to communicate with the ARC Speech Recognition control? The idea being...

1.) The ARC speech rec control is populated with phrases and commands already,
2.) I say the phrase through Bing,
3.) That passes to ARC speech Rec control,
4.) The phrase is picked up and the adjoining command is executed.

The recognition part of the Bing plugin works perfectly on my laptop, but the recognition part of the EZ speech rec control does not, but I would still like to use the phrases and commands in the EZ-speech rec control.

Could this be done?

Thanks.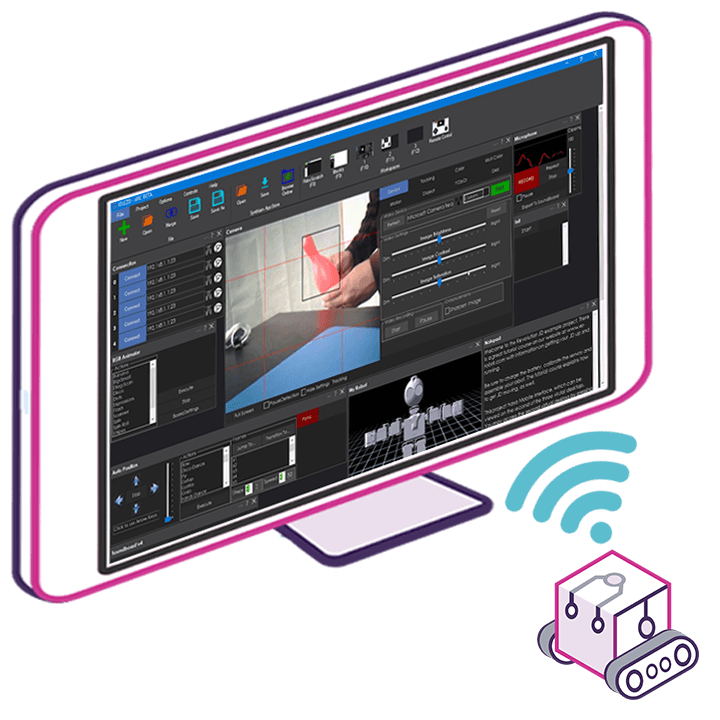 Upgrade to ARC Pro
ARC Pro will give you immediate updates and new features needed to unleash your robot's potential!