Greetings Tamion ! I live on the west coast of British Columbia on a small island of 10,000 called Salt Spring Island. My neighbor Doug Archer is currently in NZ having a great time. He writes into his blog nearly everyday and I would like to share a bit of his funny but perhaps revealing insight of NZ! If you see a whitecar/camper doing U turns and parked by the side of a highway sign wave and say Hi or whatever NZ greet people with . Hes tall and has short white hair


"So, I'm on a busy two lane road and I want to make a right hand turn into a side street, pull into the turning lane and wait for a lull in oncoming traffic. See a break in the oncoming and scoot across into the right hand side of the road, that's when people start to wave at you, yelling out loud greetings and honking their horns..these New Zealanders sure are a friendly bunch.

When I rented the car/ camper one option was a GPS -should have gone for it. All the major and minor highways have a number attached to them, well...on the map that is. On the road you never see a sign with the highway number, all you see is a sign telling you what towns are coming up and the kilometers to each. So, you're flying along wondering if your on the right road and a big sign comes up with four towns with hard to pronounce Mauri names attached. (Side story) Other night while talking to a guy from South Island, I refered to town names as Polynesian, he looked at me and said " those are Mauri names" I replied aren't the Mauri Polynesian? He said No! were not sure where they came from. Ouch! (back to the story) As you fly by trying to I pronounce and remember the names, also looking for a place to pull over to check your map, I usually end up doing a couple of U turns to park right in front of the sighing and get the map out. Got quite lost yesterday afternoon and ended up in a town called Paeroa. Only place to hold up for the night was the Kiwi equivalent to The Trailer Park Boys place. Very interesting people, all wondering how I ended up in Paeroa, friendly, yes...but I still didn't leave anything out overnight.

Finished up with Auckland North yesterday, came to the South side yesterday afternoon through rush hr. traffic now heading for the Coromandel Peninsula.

Coromandle, such a beautiful country, the views just blow you away. Don't know if the Kiwi's appreciate what they have here, when I stop to take a picture can't help but see all the trash and empty beer cans in the ditch."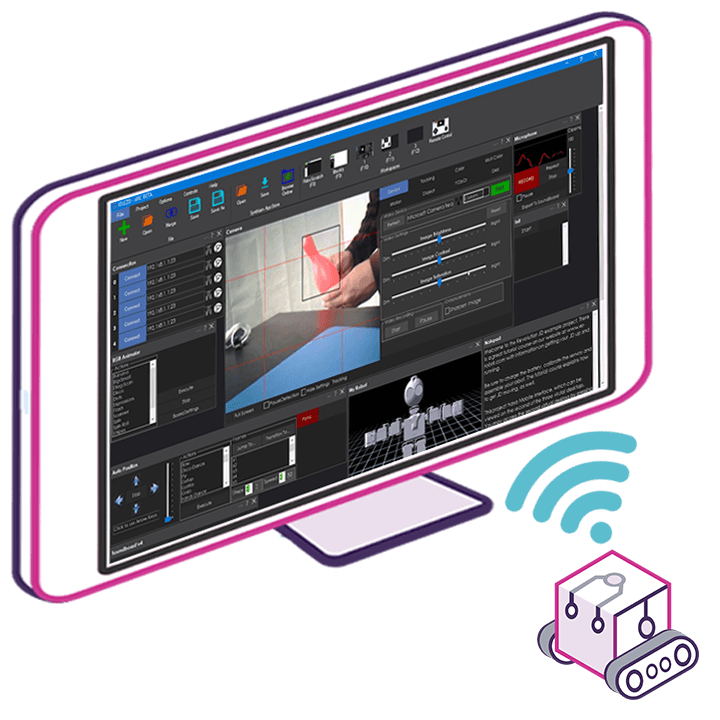 Upgrade to ARC Pro
ARC Pro will give you immediate updates and new features needed to unleash your robot's potential!