Hi,
I have been using an ezb-v4 with a ssc32 to control servos without issue for a while now. However, trying to use the Mobile interface (v2017.02.16.00) the ezb/ssc32 link (uart @115200) is freezing (red light on both ezb and ssc32) as soon as I try to send a command via the uart. (It will still control the servos plugged directly into the ezb)
I tried clicking the Ssc32 control on the desktop of the mobile and it says: "This control does not have an interface".
Has anyone else experienced weird connection issues when using uart?
P.S. this also happens when I swap the battery in the robot on the Win10 desktop version of ARC . In order to reconnect, I have to shut down the application and restart.
Any assistance would be greatly appreciated.
Skip to comments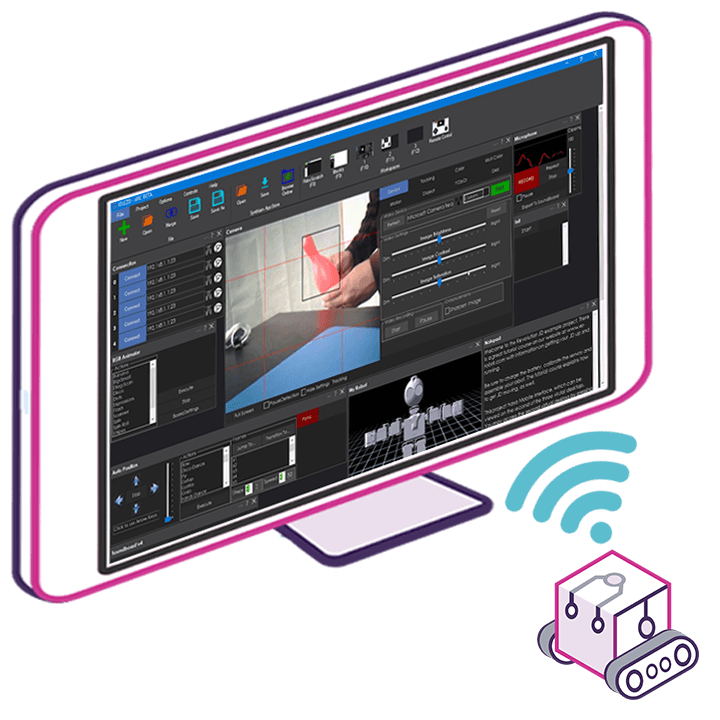 Upgrade to ARC Pro
ARC Pro is your gateway to a community of like-minded robot enthusiasts and professionals, all united by a passion for advanced robot programming.