Mac
USA
Asked — Edited
Just a quick question:
I'm having an issue with the face tracking in that if a face moves off screen too quickly, it is, of course, lost. It would seem iRobot's head need to move more quickly to keep up (with a reasonably moving face) but if I set the servo speed over 2 it gets jerky and kind of scary. My frame rate is pretty slow. I don't remember the exact rate but it's under the lowest setting. I have the camera resolution set to 160x120, the lowest res. Would a faster computer help? I'm running it on an old quad-core, win 7 unit. I have an i7 Asus laptop but the vid card went belly-up (I think). I may risk the $70 for a used vid card replacement. I'm assuming the camera is a processor intensive process and that more RAM or better graphics won't help. Thanks
Skip to comments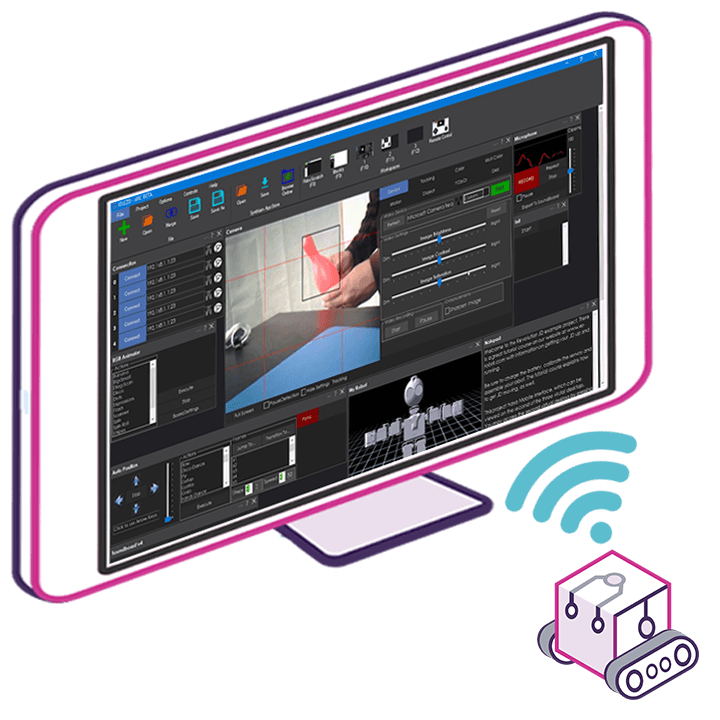 Upgrade to ARC Pro
Experience the transformation – subscribe to Synthiam ARC Pro and watch your robot evolve into a marvel of innovation and intelligence.