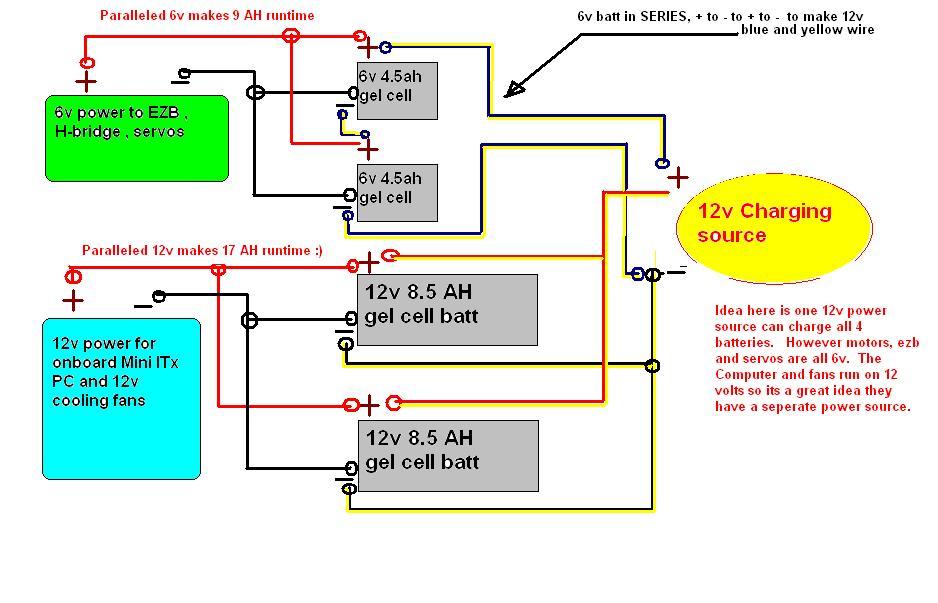 Ok the term paralleled means all positives are connected together and all negatives connected from batteries of the same voltage. Paralleled batteries of the same voltage adds their Amp Hour capacity at that voltage.

The term series is where batteries are wired positive to the next batteries negative and positive to another negative. This is commonly called a daisy chain. Series two 6v batteries together and you will have 12v at the same Amp Hour rating.

Ok here's the idea- ezb, motor controller and servos need 6v everything else is 12v. I want to be able to charge them from a home base eventually but for right now it would be through the DC charge port already in omnibot back. This way while running everything has seperate power supplies and all charge from one easy source.

This could easily be.applied without the 12v batteries and just have 4 6v batteries that can seperatly power all the components so there is never a over amping situation of a battery causing a brown out. However with cells having a parralelled side there is a simple charging solution that's easier than using complex balance chargers on each.cell.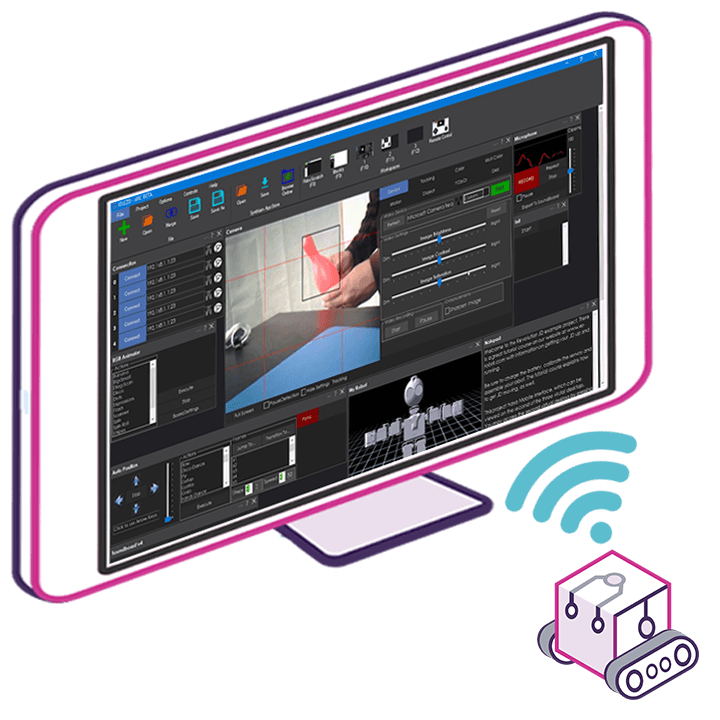 Upgrade to ARC Pro
Get access to the latest features and updates with ARC Pro edition. You'll have everything that's needed to unleash your robot's potential!