Well I am working on another small project while I wait for the V4 to arrive for my robot.
I have bought 2 Radio Shack Armatron arms off of Ebay. I am working on adding them to my robot build. As some of you know the Armatrons only use one motor to control the arm with 2 joysticks, everything is run by gears.
Well I have taken both arms totally apart, gutted them of all of the gears. I am working on making the arms work with one or 2 gear boxes out of the Robiosapien V2 and a couple of metal gear servos.
It is taking some customizing and work cutting with a Dremel, but I believe it's going to work, and well it gives me something to tinker around with when I am not working on my robot.
Just thought I would throw what I am doing out into the robot world, it could come in handy if it all works out for someone looking for an idea for arms and hands.
I will update more on my progress, not rushing it, just taking my time :-}
For those of you reading this who don't know or remember the Armatron Arms, here are some pictures. They can also be found on Ebay.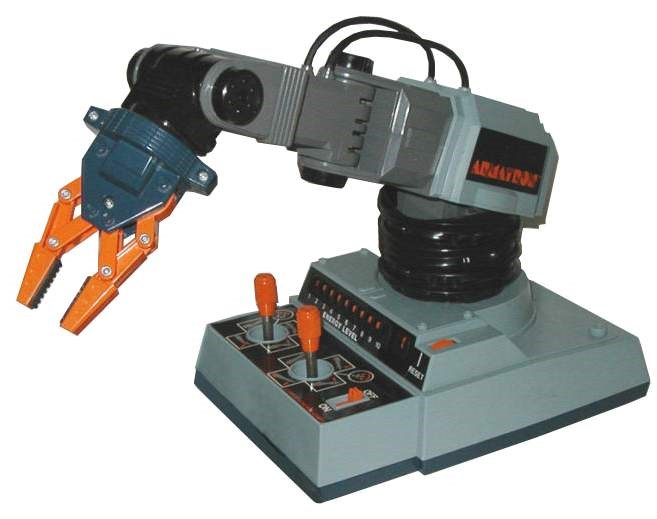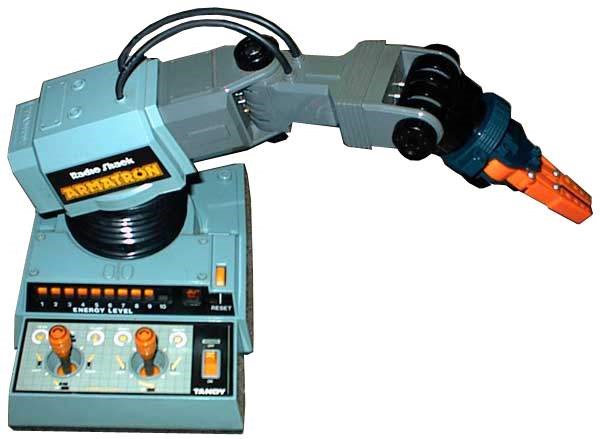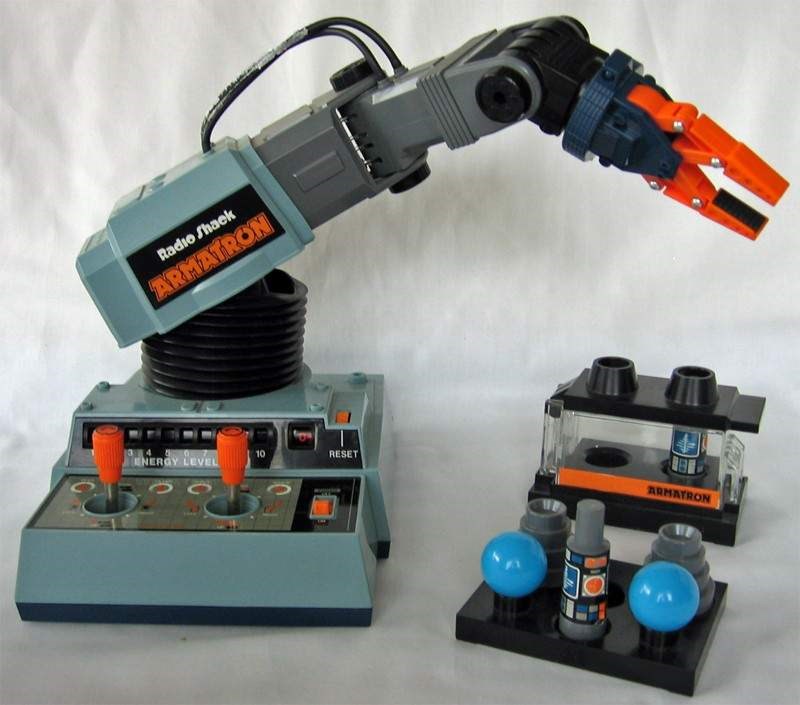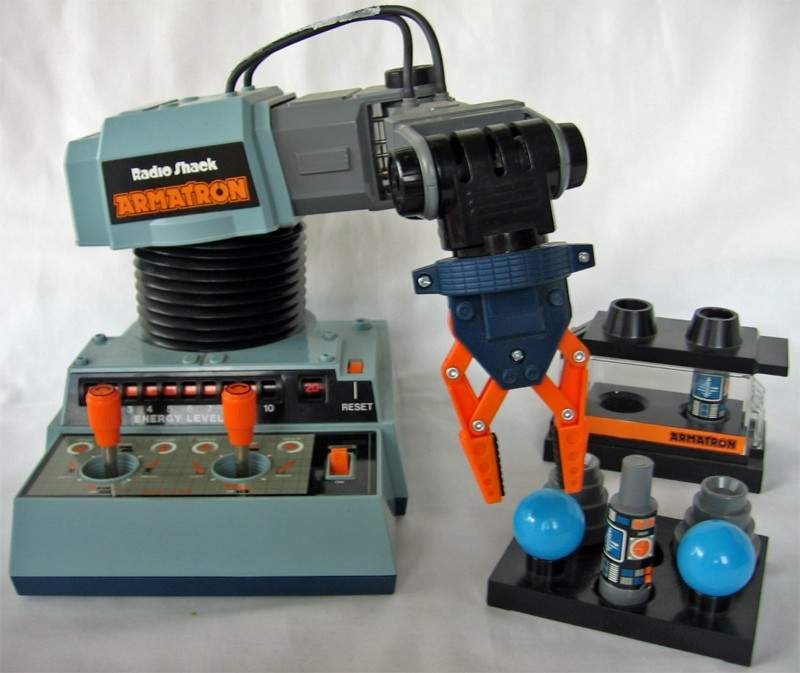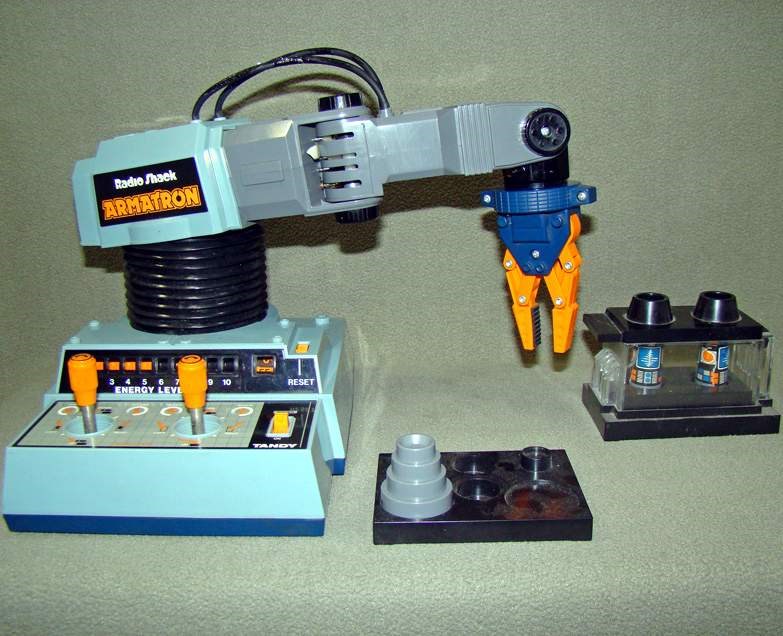 Just something I am working on, could be a very useful conversion for someone looking for arms and hands for a robot :-} I'll see what I can do :-}