Hello everyone,

I'm new to this whole thing, and just had a couple questions before I start soldering. I got my EZ Robot kit today, and have been messing around with the basic tutorials to get a hang of everything. I have a Robosapien V1 that I am trying to hack using the provided video. However, once I popped the sapien open I found that the PCBs were labeled differently than in the video.

I think that I figured out the main board. The board has HMD-01 REV:02 printed on it. The problem with this one is that there is no "IR" pad, but there is one labeled "OUT1" that is in basically the same place. Am I correct in assuming that they are the same?

The second board, the power switch, is also labeled differently. I am trying to power the EZ-B using the foot batteries in the bot. From left to right there are pads "V-IN", "V-OUT", "FREE", "VCC", and "FREE". I am assuming that I would wire to the "V-IN" and "V-OUT", and the IN wire would be positive while the OUT would be negative when connecting to the power adapter. Am I right?

My goal for this guy and his other Robosapien companion that I picked up cheap on ebay is to add a camera like in the video. Plus I am going to try object avoidance, and hopefully eventually somehow find a way to make the two bots interact in some way (hide & seek, follow the leader, etc.)

Any help would be appreciated. I just want to make sure I am doing this right before I ruin something.

Thanks!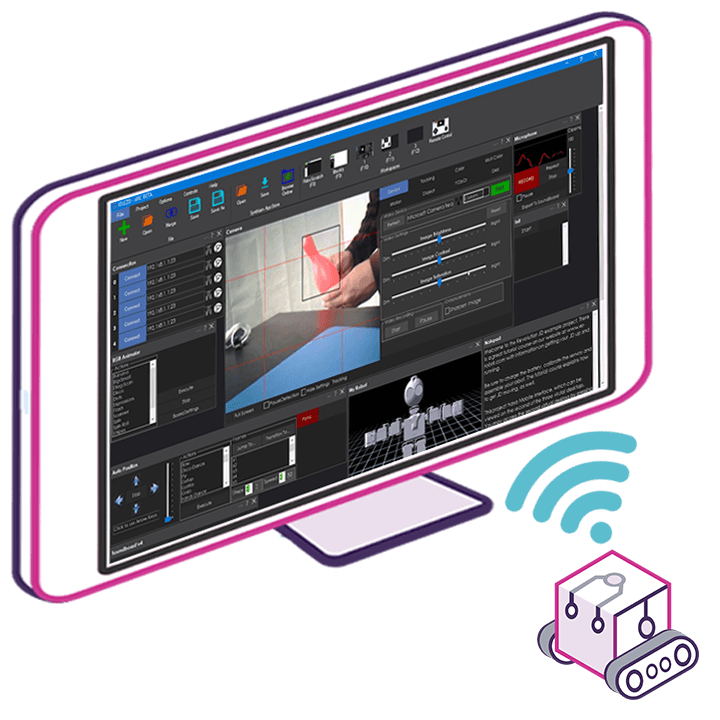 Upgrade to ARC Pro
Synthiam ARC Pro is a cool new tool that will help unleash your creativity with programming robots in just seconds!