New to Ez-B and feeling my way. Picked up JD Humanoid on Friday so I figured I would share experiences to date. I also got a dev kit for spares. Using an apple mac with a VM for Windows, Couple of challenges with network timeouts, cam connection etc,. Powered on JD and had a jittery servo (support said would replace), used one from the dev kit as a spare but I had to dremel the screw connectors off on one side to make it fit. Next I destroyed the teeth on casing for the foot servo so I had to 3D print another one. Seems to work. Now ez-b is walking sort of OK (But I think it "moon walks" more than moves - project for another day).
Questions: I am having trouble sitting, standing etc, I am sure it is just a newbie calibration error (any hints). 90 degree calibration is still not that good.
I have a stack of other servo's from vairous bots, robot arms, Meccanoids etc over the years so hoping to use these, Is there a table of supported servo's / models) (either direct or via arduino ) ?
thanks all. Looking forward to having some fun.
Skip to comments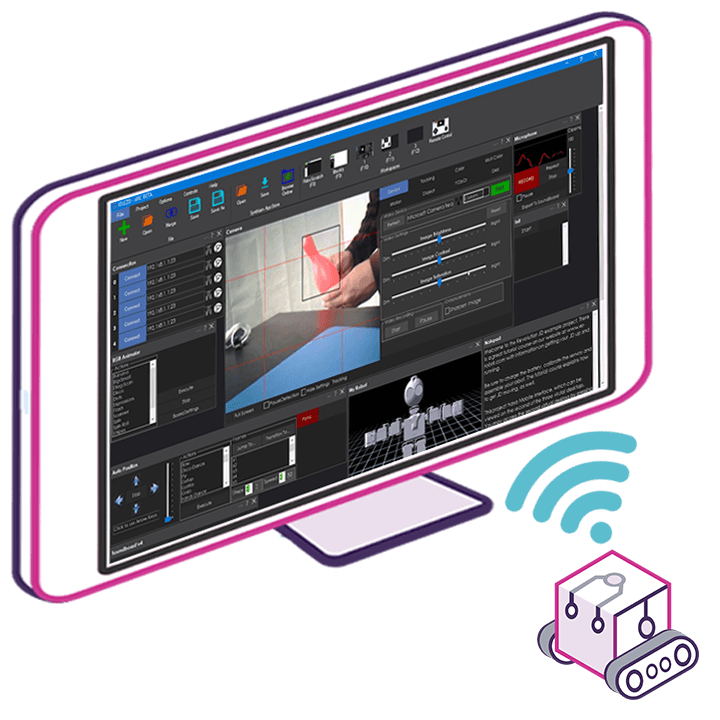 Upgrade to ARC Pro
Synthiam ARC Pro is a new tool that will help unleash your creativity with programming robots in just seconds!