Hi all,
I was pointed in this direction by a facebook group "I Want To Customize My Johnny 5 Toy Robot!" and I'm looking to get started in Robotics. I did about 5 hours of research last night, watching videos, reading these forums / articles to understand the best place to start (e.g. Arduino vs EZ Robot).
For me, the choice was made due to programming constraints. I'm a .NET programmer and so think I'd enjoy programming in .NET for robotics. I do have a few questions that I hope the community can help me with.
My biggest issue with modern robotics (Cozmo etc) is that the "brain" is either a smartphone or a pc (basically cloud / remote). I saw in the forums a few people have used micro pc's and DJ mentioned support for DIY Makers in the future for adding a "brain" to a robot rather than using cloud / remote. Could someone elaborate on this or provide an example of a good micro pc I could use?

I saw DJ's post on the forum splitting the brand into an educational brand and a DIY Makers brand which means both will have more focus going forward. This is great to see, both brands look like they're supported and loved. My question though is should I wait for the DIY Maker brand to go live before buying the dev kit? Will the price change, will there be a new version e.g. EZ-Bv5 etc once the DIY Makers site goes live?

I also am big on community and sharing so would like to participate, just wondering if I should wait for the split before joining in on discussions in the forum etc.

Solar panels. I want to eventually make my creations / minions self sustaining e.g. Seek sunlight when running out of power, much like our beloved Wall-E does. Is this possible with EZ Robot currently?
Looking forward to working with you all in the future,
Nixvii, Simon
Skip to comments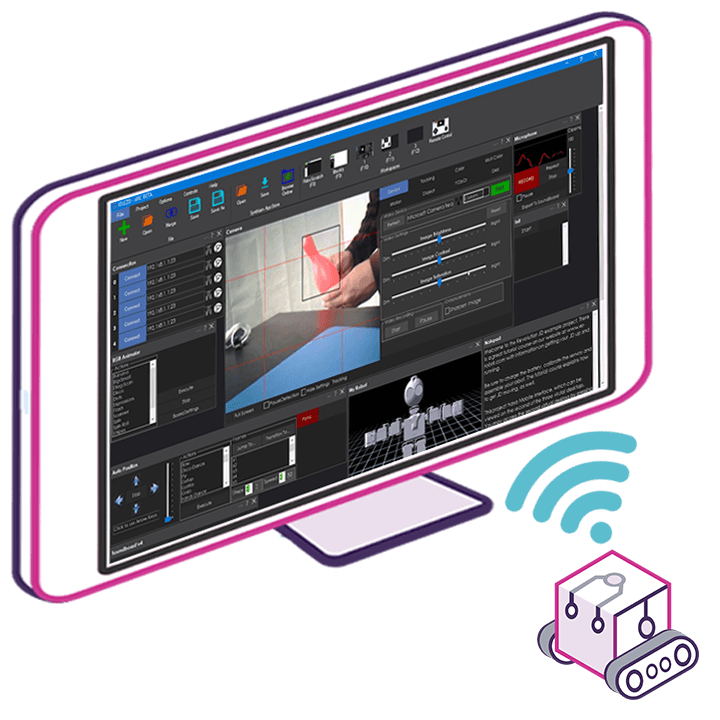 Upgrade to ARC Pro
Your robot can be more than a simple automated machine with the power of ARC Pro!