I have been thinking about adding on board navigation to my robot. I think a compass is the first step and there is a good tutorial and suggest part for that, but the other part of the equation is a GPS reciever and connecting one to the EZ-B seems to be an area of concern. I have run across some new parts parts that seem to make it possible to connect a GPS unit to the EZ-B through the I2C Bus. They apparently read the GPS data stream and put the GPS information into registers in an on board processor that can be read by the I2C bus. Anyone have any experience with these and could there someday be built in support for one in EZ-Builder.

The parts are coming out of the Quadcopter market. The name I am seeing alot is MULTIWII. Firmware for the onboard processor appears to be opensource.

Unit range form complete solutions such as:

http://www.flytron.com/sensors/180-i2c-gps-for-multiwii-and-others.html

To partial solution like:

http://dx.com/p/i2c-gps-nav-module-navigation-adapter-board-blue-149339?tc=USD&gclid=CMjR-fOY9rkCFeI-Mgod0hEAaA

I don't really want to put a PC onboard my robot if I can avoid it just to get navigation.

Sorry for the Error in the Title of the Question. It should be I2C not IC2.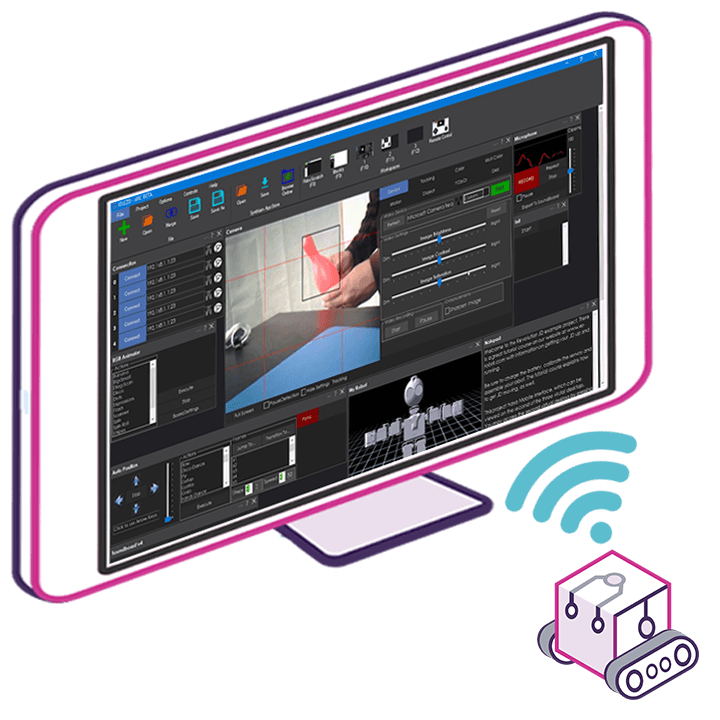 Upgrade to ARC Pro
Harnessing the power of ARC Pro, your robot can be more than just a simple automated machine.