ajak
Canada
Asked — Edited
Hi all

I am interested to buy/build a robot for a personal project. I am looking for a humanoid robot that I am able to program it with the following specs.

1. Two legs and can walk (>10 cm/s)
2. Carry something (If I ordered it to grab something)
(<1 kg item, and walk in flat surface, not flat surfaces,or stairs)
(Can pickup anything <1kg from a height <1m)
3. Flexible fingers and hands, and move them flexibly such as up/down lateral etc.
4. Having height > 90 cm.
5. Use open source (commercial) softwares (such as Python, C++, C#, Java etc) if possible for programming. I am also fine to use other softwares if available like the one in ezrobot.
6. Can be monitored from desktop/laptop

I do not need the robot to have an Artificial Intelligence capability(I am fine if it has some AI although not required)

I like the robot designed at ezrobot (i.e., EZ-B v4/2 Developer Kit). But, the dimension is very small.

I have seen a robot Robobuilder UXA-90 Humanoid Robot who can likely satisfy my needs. However, it looks that the cost is extremely expensive (around 20k CAD).

I would appreciate to let me know any other possibilities in the range of 1000 CAD (DIY EZ-B v4/2 Developer Kit is also fine for me) .

Please note that I may order more in case if my project is successful.

Thank you.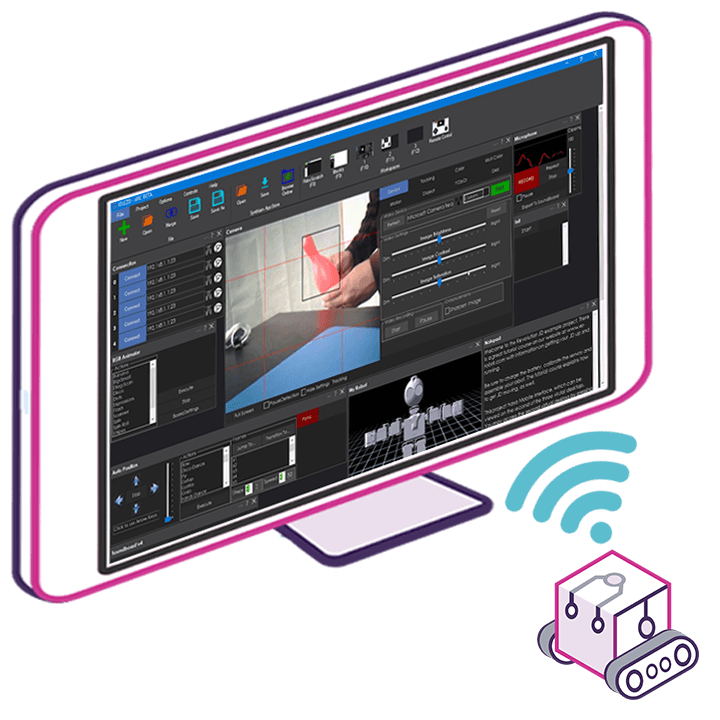 Upgrade to ARC Pro
Harnessing the power of ARC Pro, your robot can be more than just a simple automated machine.