Hi, I have just found my old Brookstone Rover. I think it's pretty cool what it can do, and when I saw what I could do with EZ Builder, I had to try it. But on my computer in EZ Builder, when I try to connect my Rover (Version 1), I always get the same error message:
3/1/2015 1:39 PM - System.Net.Sockets.SocketException (0x80004005): A connection attempt failed because the connected party did not properly respond after a period of time, or established connection failed because connected host has failed to respond 192.168.1.100:80 at System.Net.Sockets.TcpClient..ctor(String hostname, Int32 port) at EZ_B.BrookstoneRover.() at EZ_B.BrookstoneRover.Connect(RoverVersionEnum version) at ? .(Object , EventArgs )
Keep in mind I have the latest version of EZ Builder, have just put new batteries in my Rover, and can connect to it through Wifi, just not EZ Builder. I would LOVE it if someone could help me, because I've spent hours online and in my computer settings and I've gotten nothing.
Skip to comments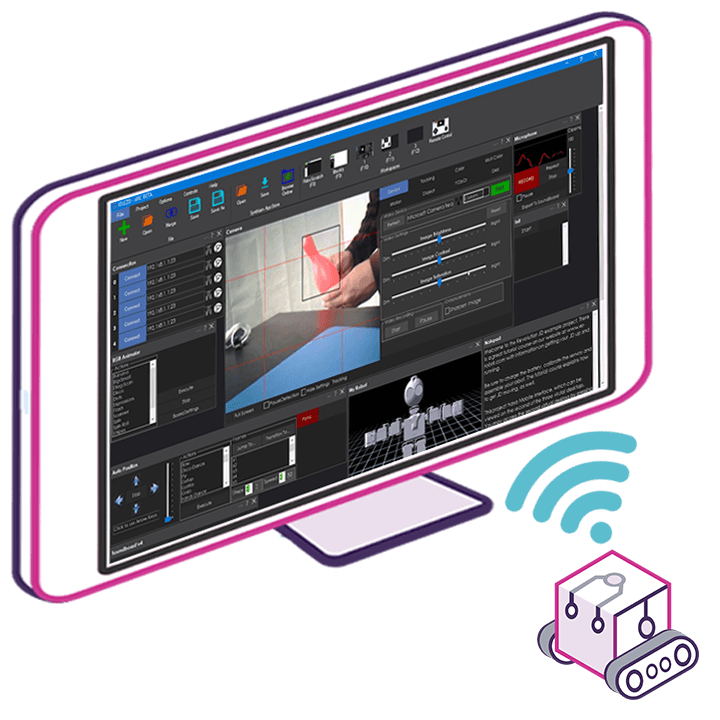 Upgrade to ARC Pro
Unleash your creativity with the power of easy robot programming using Synthiam ARC Pro