I'm needing some help figuring out a way to use a returned position value from a Kangaroo X2 in a EZ-Script. What I want to do is take that value and use it in an "If"/"ElseIF" statement, do a couple "Less Than, Greater Than" comparisons and send the script to one of two sub sections. The problem I think I'm having is the returned value is not a clean number that the computer can do math with. For example; I'll send a position value to the Kangaroo of 1800 to move the motor into one position. After the move and I send a request for a position it will return a value of 1,p1800. All's well because it looks like the motor is in the proper spot. But I want to use that value to compare it to the center point of 1290 so I can move back to center.

Any idea how I can use that returned 1,p1800 in an ez script to compare it to a number like 1290 or chance it into a number I can use? I'm sending these commands through the Uart port using SimpleSerial Commands.

Here's the script I'm trying to get to work. assuming the motor has already moved to the endpoint of 1800 (or even the other side of center at 900) and I want to get it back to 1290 (center). It will run and in the script window I can see it's returning the proper position reading the script is asking for. However it will always go to the same subsection weather that reading is above 1290 or below. I have a feeling that the script is not recognizing the way the returned position value is formatted and cannot do the math(1,p1800). However my logic in the script may also be screwed up :


Code:

$Arm_Speed = 600 # Speed that arm runs at (will Stay in this script)

$Positon = 1290 # Arm Center position sent to Roo in serial command

$Getp = "Getp" #Command to get position from Roo


#UARTWrite(2, 0, "1, P"+$Positon, "S"+$Arm_Speed, 0x0d) #Send serial command w/wanted variables

sleep(200)

uartWrite(2, 0, "1, Getp", 0x0d)
Sleep(100)
$x = UartAvailable(2, 0)
print("Bytes in buffer: " + $x)

Sleep(200)

$GetP = UARTRead(2, 0, $x)
print("Received: " + $Getp)
Sleep( 1000 )

if($Getp >($getp + ($getp + 19/100)))
  goto(Center_Down)
ELSEif ($Getp < ($getp + ($getp + 19/100)))
  goto(Center_up)
endif

:Center_Down
uartWrite(2, 0, "1, P1290 s600", 0x0d)
Sleep(4000)
uartWrite(2, 0, "1, Powerdown", 0x0d)
Halt()

:Center_up
uartWrite(2, 0, "1, P1256 s600", 0x0d)
Sleep(4000)
uartWrite(2, 0, "1, Powerdown", 0x0d)
Halt()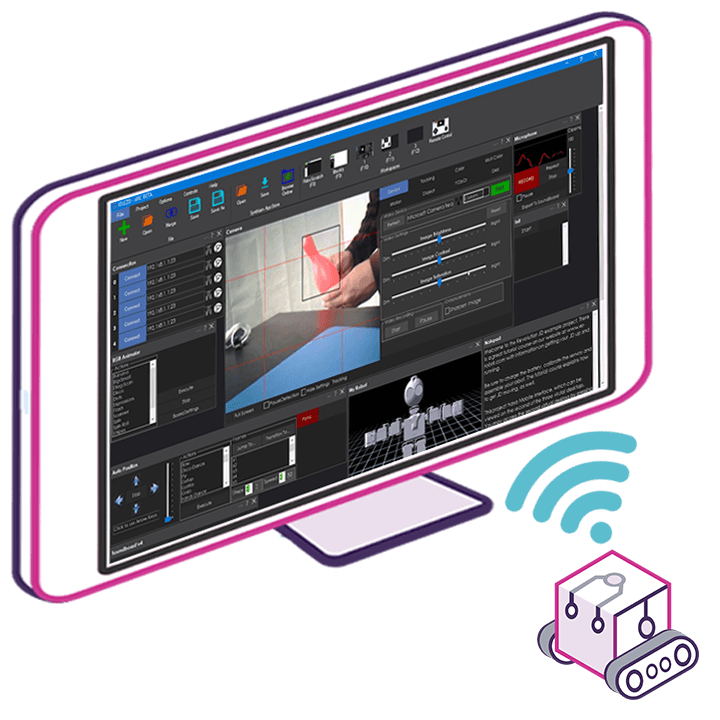 Upgrade to ARC Pro
ARC Early Access will give you immediate updates and new features needed to unleash your robot's potential!
Based on your post activity, we found some content that may be interesting to you. Explore these other tutorials and community conversations.