Hey guys,
I have been trying to figure out how to build my robot and still haven't made up my mind completely...which might also be an ongoing thing, it seems like the more options I discover the more ideas I get on what I would like to build!


My latest investigation goes to the idea of whether or not giving my robot the ability to speak...there are a lot of very good role models for robots just communicating via sound or even just motion, and we are still able to establish good emotional relationship if they are just triggering the right feelings!

But obviously not all of us would really understand what R2D2 would try to tell us, for most of us are not C3PO...so I was checking a few TTS engines, fixed the Windows 10 problem on speech engines, thanks to Steve G and got quiet a bit of testing!

So how far did you guys get with this...is this a good road to take or will I get stuck with some mediocre Siri/Cortana that is kind of tiring to listen to?

Is there any way to connect ARC to a web service doing better TTS than the windows one topped up with a Cepstral or Ivona voice?

Did you guys try or find a hack for that Amazon Echo thing or Ubi, or is it a waste of time?

Also for me being German it's kind of a tricky thing to get going because there is no mixed speech narrator on windows...it's always one or the other, so switching languages will always have me to go into the system settings and reconfigure the location!

So this is not a specific question...I would just like to know if anyone was also interested in solving this and which way you guys went in the end!


Don't call me a mindless philosopher, you overweight glob of grease! would be great to hear from my robot too, but if I'd end up building something that says Beep bop boop beep beep beep. I would not mind it either!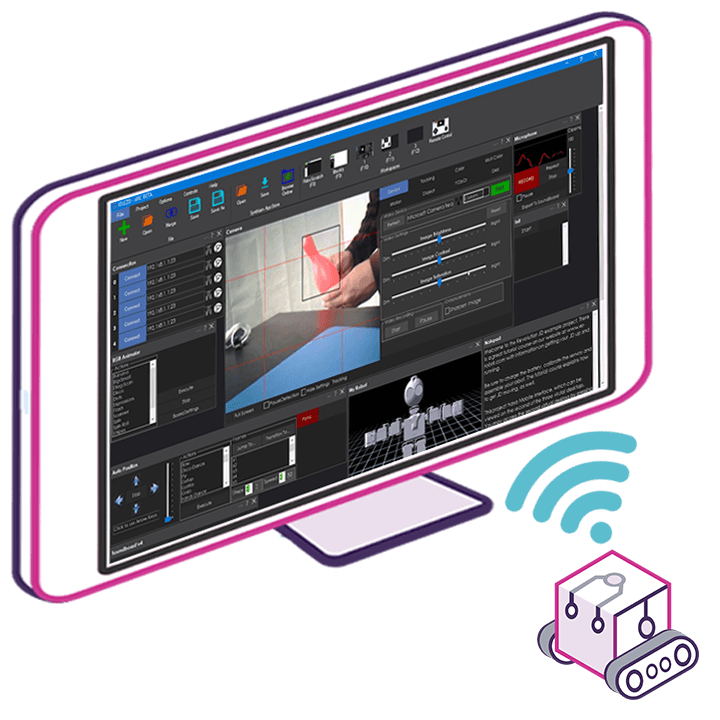 Upgrade to ARC Pro
Your robot can be more than a simple automated machine with the power of ARC Pro!