Was hoping DJ or someone could help answer a few questions:
I have a CFSOUND III cfsound.com that I want to use for the robot sound and voice. It uses wav files instead of mp3s. It has a RS-232 DB9 serial connector. The format of the serial data is default @ 2400 baud (changeable), 8 data bits, 1 stop bit and no flow control. Sounds may be started, queued, and stopped using a simple ASCII protocol. The serial port can be configured to appear as a Terminal (DTE) or Modem (DCE). CFSoundIII Users_Manual
Can anyone tell me if this will work with the EZ-B?
---
When loading Windows 7, I understand I should use 64 bit. However, will I have problems with using EZ-SDK? Can't find it now but, seems like there was an issue with the EZ-SDK needing 32 bit?
Which version of Windows 7 works best with a Mini ITX? Home Edition, Pro, etc.?
Will Windows 8 work with the EZ-B?
How are those of you with Mini ITX computers loading Windows? CDROM Drive? If so, what are you using to connect the CDROM to the Mini ITX? I will be using the ASUS
Can't get it till Christmas though... stress
Skip to comments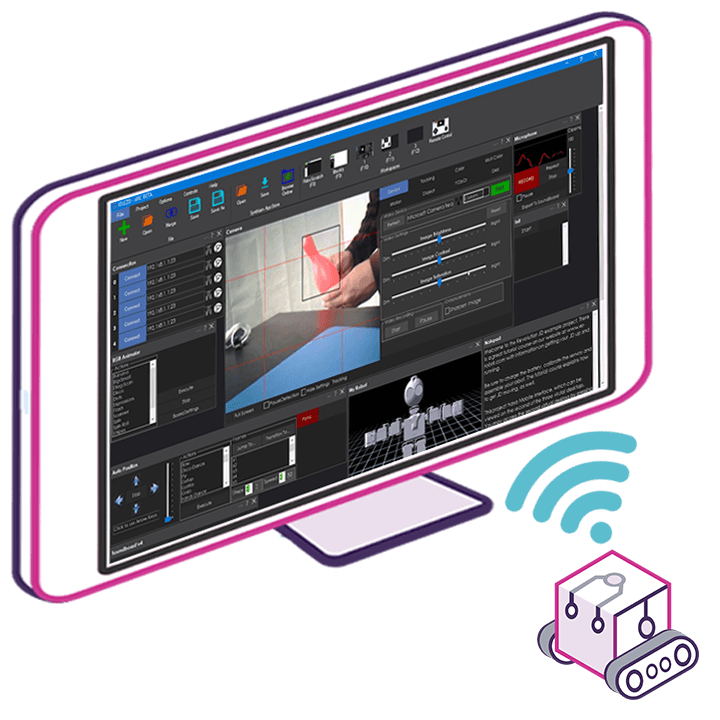 Upgrade to ARC Pro
With Synthiam ARC Pro, you're not just programming a robot; you're shaping the future of automation, one innovative idea at a time.