maxyfun
South Africa
Asked — Edited
Hello

Iv been interested in robotics for a long time and been looking at this EZ-B platform for a couple of weeks thinking of different projects etc.

Ive ordered my first EZ-B today and cant wait to get started! Thanks to DJ Sures for this fantastic board and website!

Anyway back to the point
I realize the whole program is made to work off a PC or laptop wich is great but I was also thinking if we get the ARC to run off an android os it would make robotics so much easier with modern technology!

Just think we could build a robot that run of android tablet? the specs of these things are quite good most of them nowdays have 1.2Ghz single and duel core processors plenty of ram and a touch screen! Like the charge status LCD on the wall-e project you could have a 7inch tablet or even a hitec 4.7inch cell phone embedded into the bot to run and display everything?

I realize there would probably be a lot of code work to be done but I think it would be a great idea?

On a second thought maybe it would be easier to get it to work on windows mobile 7?
I dont have it so I dont know how it works but i do have android and its a fantastic os

I know some people have used android on the roboard rb-100 and pandaboard

So who like the idea? maybe we can a group of guys who know programming to work together?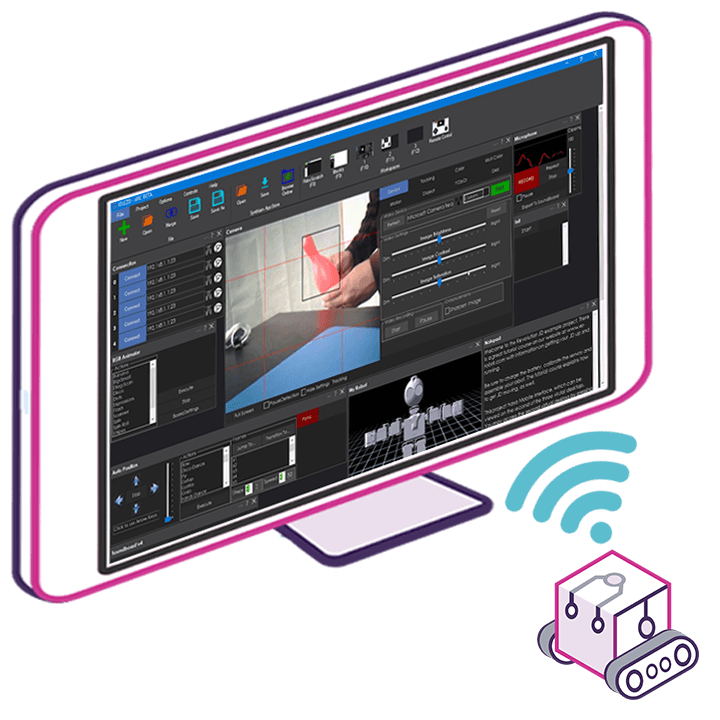 Upgrade to ARC Pro
ARC Early Access will give you immediate updates and new features needed to unleash your robot's potential!