Well, I spent the afternoon wiring up the 2.5 amp H-Bridge I bought from the store here to my dc motor. The motor pulls about 1 amp and runs on 24vdc. So, needless to say I have external power running to the H Bridge to power the motor. I do have a common ground between my external power supply, EZB and the H Bridge. After I wired it according to DJ's example and video I had a little trouble getting the motor to start to move. After fiddling with the PWM slider it started to turn at different speeds but only one way. Then it just quit. I decided to move the wires over the other side of the board and there I got the motor to move both ways but then after a very short time the motor stopped responding and just kept running on one direction. There is a light that stays on next to that port (Numbered D8). I fear one of the little transistors are shorted shut. I'm not sure I had that little white button up or down while I was doing all this. Could having this button in the wrong possession supplying external power cause my problems? Any ideas what happened? Am I SOL and time to get a new H-Bridge? Crap.
Another odd thing, I set up 4 Digital "Set" controls and assigned them to the comtrol ports the H-Bridge is plugged into. When I turn each one on and off, two different arrows will engage at the same time on the H-Bridge control (1&3, 2&4, 2&3, and so on). Odd.
Thanks, Dave Schulpius eek
Skip to comments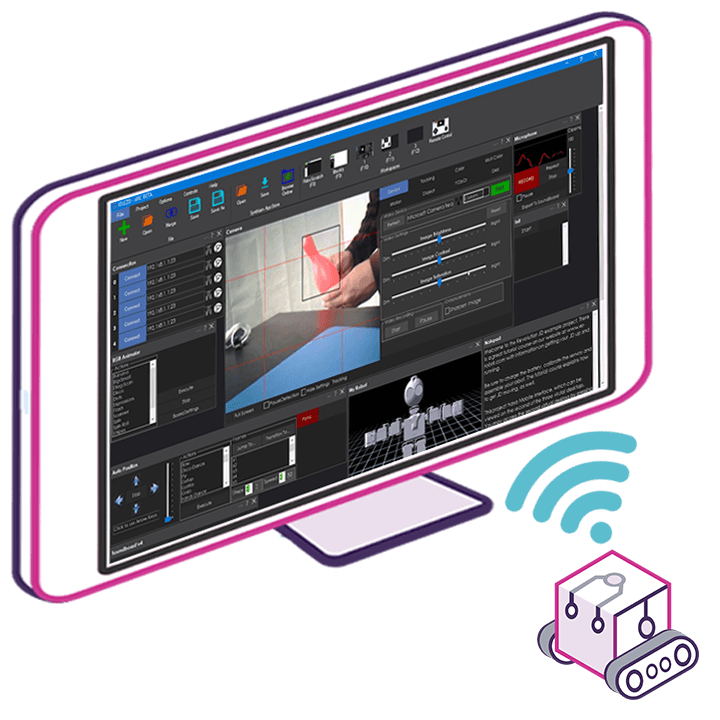 Upgrade to ARC Pro
ARC Pro is your gateway to a community of like-minded robot enthusiasts and professionals, all united by a passion for advanced robot programming.