Edited Original Post:
Good Afternoon,
I am trying to get a Roli to work for a school club and after spending the majority of my afternoon on this issue I have yet to find a solution for my issue.
Issue: The right side (looking at robots back) continuous rotation servo DC Motor begins turning counterclockwise (reverse) as soon as the robot connects to a computer.
Troubleshooting: I have...
confirmed connections both to the primary control unit and internally on the HBridge based on what I am seeing online -attempted to operate the unit with the HBridge switch both up and down
attempted to determine if there was a way to "calibrate" the

servo

DC motor through the HBridge PWM Movement panel
Notes: -I can get it to stop turning by using the manual controls within the HBridge PWM Movement Panel by selecting forward which counters the reverse motion. -I have access to another unit (still in box) which I plan to take the servo DC motor from to determine if the servo motor is faulty
Sys Specs: Windows 7, 2Gb Ram, 64 Bit OS, & 2.4Ghz Intel Core 2 Duo
I am missing something here and have watched many videos, read many tutorials and articles and attempted to search the forum. Maybe I am using the wrong terminology in my searches? Any help would be greatly appreciated. Should I switch to a personal home computer with windows 10 to see if that makes a difference in the initial commands issued to the bot upon connection?
Skip to comments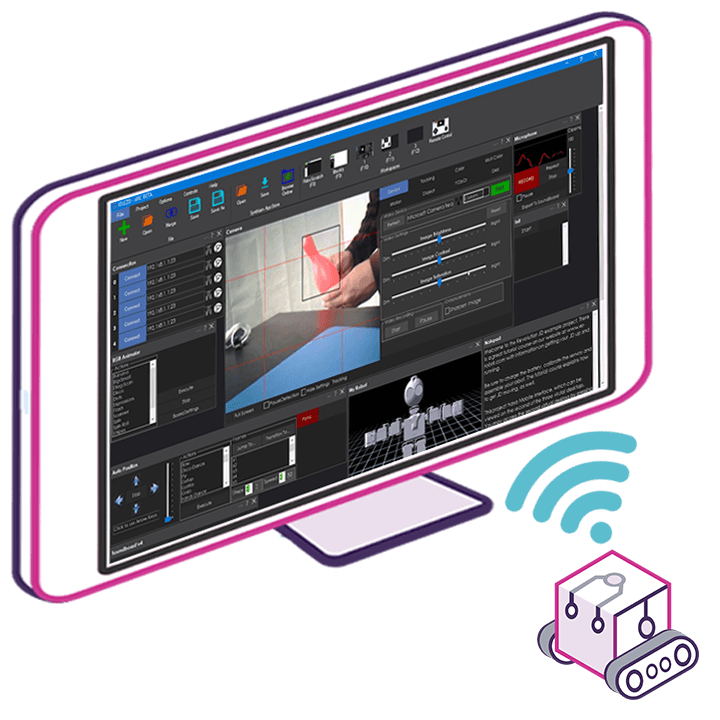 Upgrade to ARC Pro
ARC Pro is your passport to a world of endless possibilities in robot programming, waiting for you to explore.