What I want the robot to do is move forward 3 seconds as long as nothing is detected in its path using adc5 or adc6, ir sensors. Sensors work fine. Have tried several iterations of scripting. No matter what I try the sensors do see above 60 but the robot never stops. Posting my scripts.
Check distance script with forward movement
:MonitorDistances $leftsensor = getadc(adc5) $topsensor = getadc(adc7) $rightsensor = getadc(adc6)
if ($leftsensor 60)or ($rightsensor >60) ControlCommand("Script Manager ", ScriptStart, "Emergency_Stop") EndIf
goto(MonitorDistances)
In this particular instance I called my emergency stop script which follows...
ControlCommand("Script Manager ", ScriptStopAll) SendSerial(D0,38400,64) SendSerial(D0,38400,192)
Again robot continues to go forward without stopping. Thanks guys! Chris
Skip to comments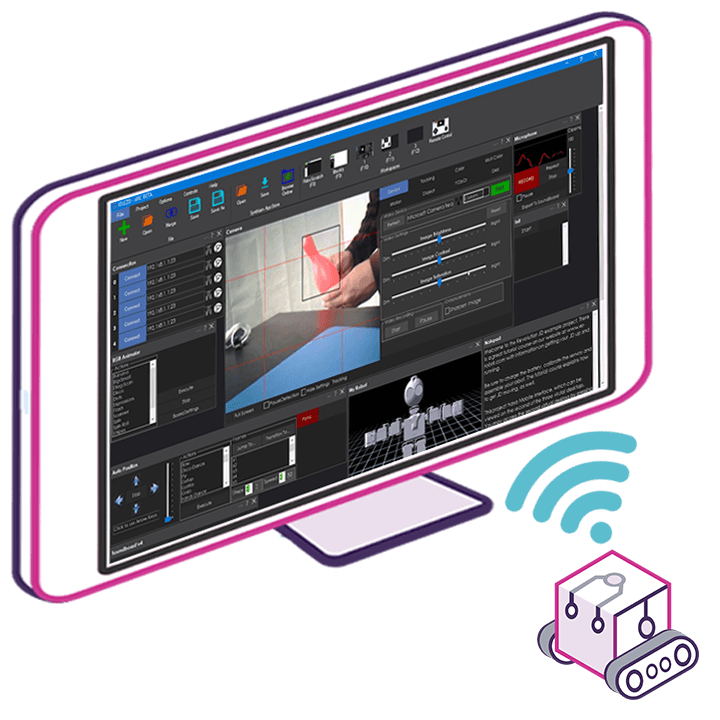 Upgrade to ARC Pro
Don't limit your robot's potential – subscribe to ARC Pro and transform it into a dynamic, intelligent machine.