The camera we received with the Revolution Six robot won't connect to ARC. When we connect the camera to the robot, a blue light comes on in the camera module for a few seconds then turns off. When we try to connect it to ARC, it says it is connecting. Then after a few seconds, it says it disconnected but there was never any image or video feed from the camera. We opened up the camera and nothing seems to be damaged so I guessing that is a connection issue. We have been trying to find tutorials and forum feeds that might help us but we haven't found anything useful. If you could help us figure out how to get the camera to work then thank you.
This is the message we receive when we try to connect to the camera:
EZB 0: EZB 1: EZB 2: EZB 3: EZB 4: Object Recognition Initialized. Camera Initialized: EZB://192.168.1.1 @ 640x480 Object Recognition loaded. EZ-B v4 Camera Error: System.Net.Sockets.SocketException (0x80004005): No connection could be made because the target machine actively refused it 192.168.1.1:24 at System.Net.Sockets.Socket.EndConnect(IAsyncResult asyncResult) at System.Net.Sockets.TcpClient.EndConnect(IAsyncResult asyncResult) at EZ_B.EZBv4Video.yFoSW9Rbdp(Int32 , Object ) Camera Disabled
Skip to comments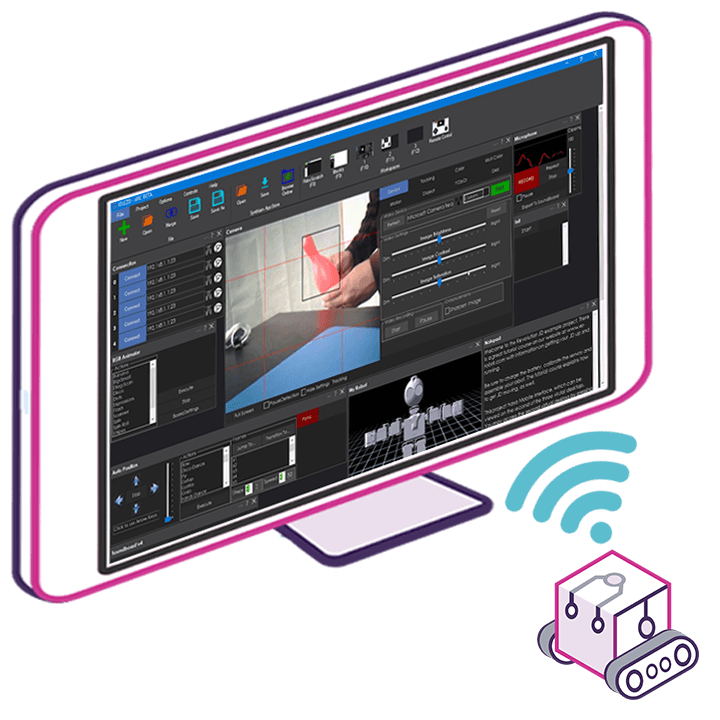 Upgrade to ARC Pro
Take control of your robot's destiny by subscribing to Synthiam ARC Pro, and watch it evolve into a versatile and responsive machine.