After 8.1 windows update my com port changed from 5 to 3, but it connected.
Today I decided to try processed video on my new pc.
I charged the camera, plugged in the wireless camera dongle, but could not connect to EZB.
After removing the cam dongle, I was able to connect. I installed the cam dongle and had processed for a short time (something I could never achieve on my Vista machine.)
My Bluetooth speech unit started to act up.
I shut down the PC, removed the cam dongle, but could no longer connect to my robot or speech unit.
Available com ports showed 3 twice and 4 twice?
I tried uninstalling both EZB and Speech Bluetooth units and reinstalling. Also repairing.
Also tried a restore of yesterdays windows update (not 8.1)
My current port list shows 3 and 4, not double, but no connection.

at System.IO.Ports.InternalResources.WinIOError(Int32 errorCode, String str)
at System.IO.Ports.SerialStream..ctor(String portName, Int32 baudRate, Parity parity, Int32 dataBits, StopBits stopBits, Int32 readTimeout, Int32 writeTimeout, Handshake handshake, Boolean dtrEnable, Boolean rtsEnable, Boolean discardNull, Byte parityReplace)
at System.IO.Ports.SerialPort.Open()
at EZ_B.EZB.Connect(String hostname, String tcpPassword, Int32 baudRate)
Disconnected

I am able to connect on my old Vista machine.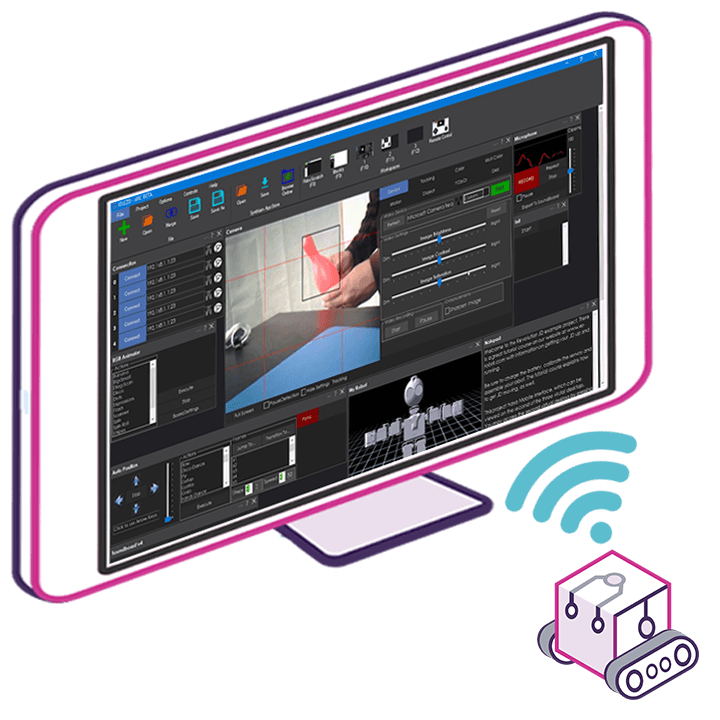 Upgrade to ARC Pro
Experience early access to the latest features and updates. You'll have everything that is needed to unleash your robot's potential.