okidey
Netherlands
Asked — Edited
Hello everyone, I have a question.

I am continueing my work on Hank, and I am back to needing a
seperate power source for the high torque servo's. Allthough Hank is
no longer a hexapod but a quadruped instead, I still have 12 high torque
servo's to power. Ofcourse I do not want to exceed the 6v power limit
and have been looking for a LiPo battery to power them. Unfortunaty there
is no 6v LiPo battery but with 12 high torque servo's i will be needing quite
some amps if i want it to work for some time without having to charge every
15 minutes, or so.

I have a hard time understanding the options that I have. Hank isnt al that
big and it wont be able to carry a huge lead acid battery on its back. Im not
farmiliar with the functioning of a bec or esc and i want to avoid using
nimh or alkaline batteries. There is this idea that
keeps popping up in my mind and I just have to ask..

A diode will generally cause a loss of power by approximatly 0.7v, right?
So if i were to place 2 diodes in series on a 7.2v plus lead, would that not
come to about 5.8v? Its seems so simple to me and im wondering if maybe
it is a bit too simple and may not work as I hope it would.

What do you guys think? Will using 2 diodes in series reduce the voltage
of a 7.2v battery, to properly power the hightorque servo's?

Kristian.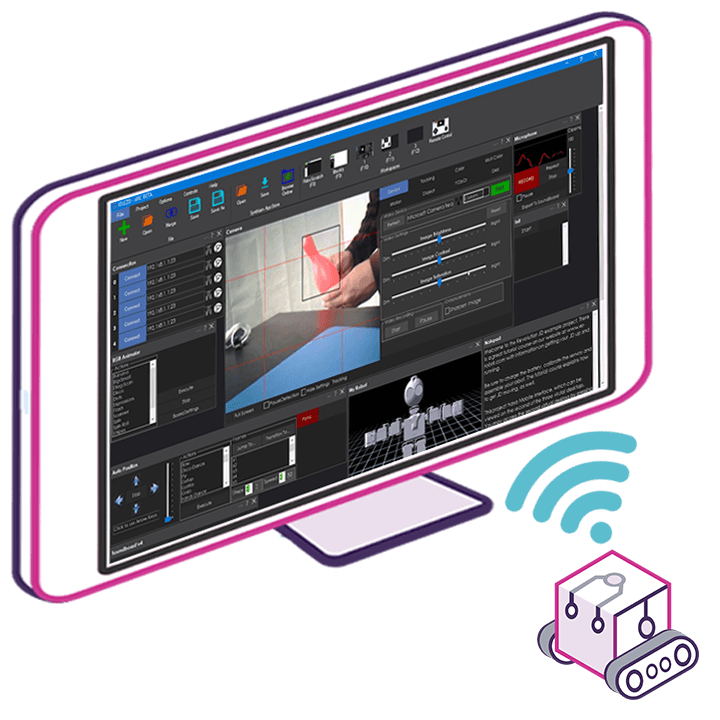 Upgrade to ARC Pro
Synthiam ARC Pro is a cool new tool that will help unleash your creativity with programming robots in just seconds!